We love huckleberries! The wild cousin of blueberries, they have an incredible musky-sweet-fruity flavor and beautiful purple color. Here are some of our favorite recipes: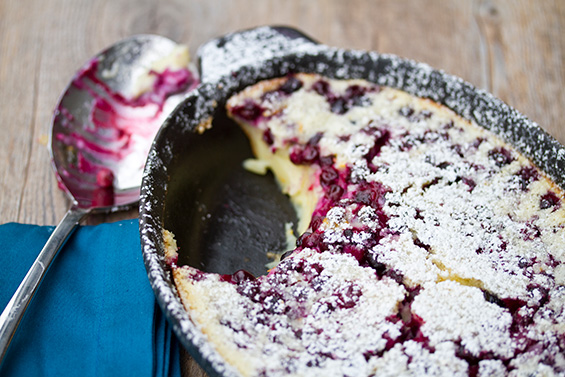 Huckleberry Clafouti
This creamy, custardy baked good is one of our all-time favorite dessert recipes. Clafoutis are traditionally made with cherries, but try them with huckleberries and you'll be addicted.
Clafouti is a delicious dessert…but you could also serve it for breakfast or brunch.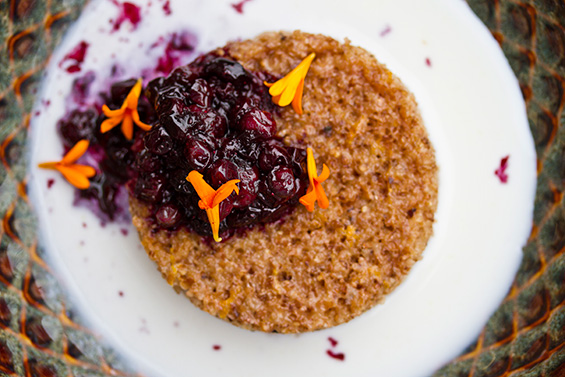 Baked Spelt Porridge with Huckleberries
Our favorite breakfast huckleberry recipe (apart from sneaking clafouti in the wee hours), this porridge is baked. It requires less attention from the cook and has a denser, slice-able consistency. The edible flowers are optional, but add something extra special if you're entertaining.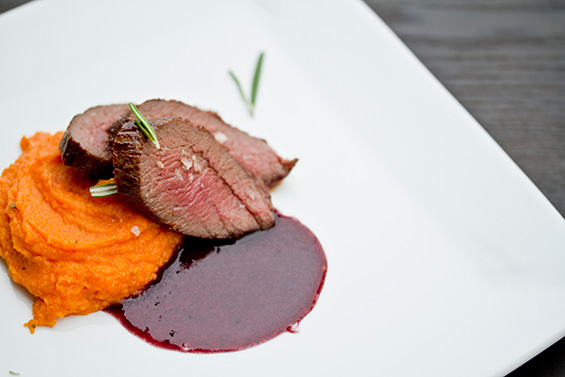 Venison Medallions with Huckleberry Gastrique
Our favorite huckleberry restaurant-dish-you-can-make-at-home recipe. Huckleberries, sweet potatoes & venison are a perfect pairing, bringing out the best in each other.



Huckleberry Sauce
This sweet & savory huckleberry sauce is easy to make and a superb accompaniment to game meats, duck, Pacific salmon or pork.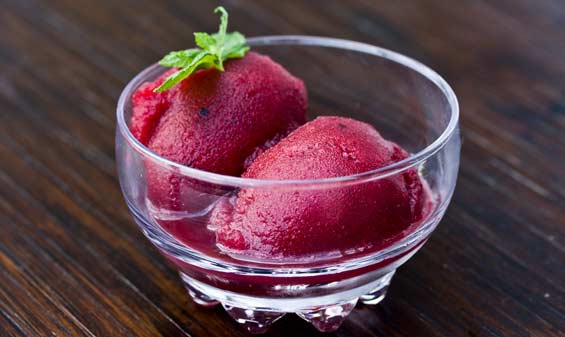 Huckleberry Ginger Sorbet
Cool, refreshing huckleberry sorbet with just enough ginger to add complexity – a superb way to cool off in the summer or a light dessert any time.