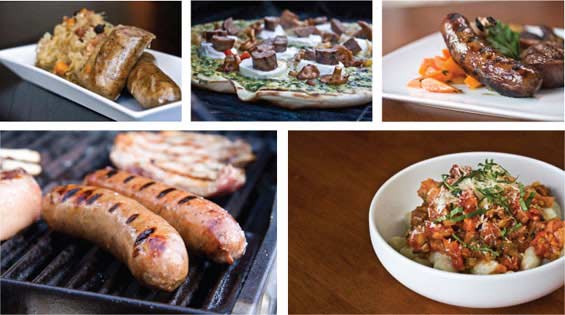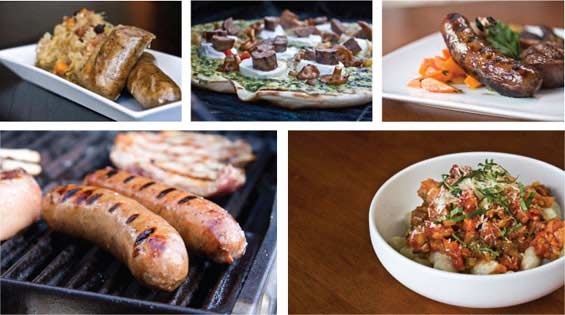 Sausages are a wonderful thing.  Expertly seasoned right out of the package and easy to enjoy, game sausages are an affordable way to try a multitude of game and specialty meats that elevate the simple sausage to the realm of haute cuisine. 
As our chef showed us earlier this year, sausages (especially the fine ones) have applications far beyond the grill.  And, they don't have to be cooked whole either…their casings can be cut open and the sausage meat removed for use in sauces, soups, dumplings, meatballs or meat pies.
Sausage recipes developed by our Chef:
Beans & Sausage with Brown Butter & Sage Recipe
Lamb Merguez Bolognese Recipe
Grilled Game Sausage Sandwich Recipe
Choucroute Garnie Recipe
Homemade Cassoulet Recipe
Sausage, Escarole & White Bean Soup Recipe
How to Make Grilled Pizza
Can't decide which sausages are for you?  Consider this
specialty sausage sampler
, combining eleven varieties of sausage (four links of each) in one case.