This lamb sausage bolognese is a quick yet classy version of the classic pasta sauce.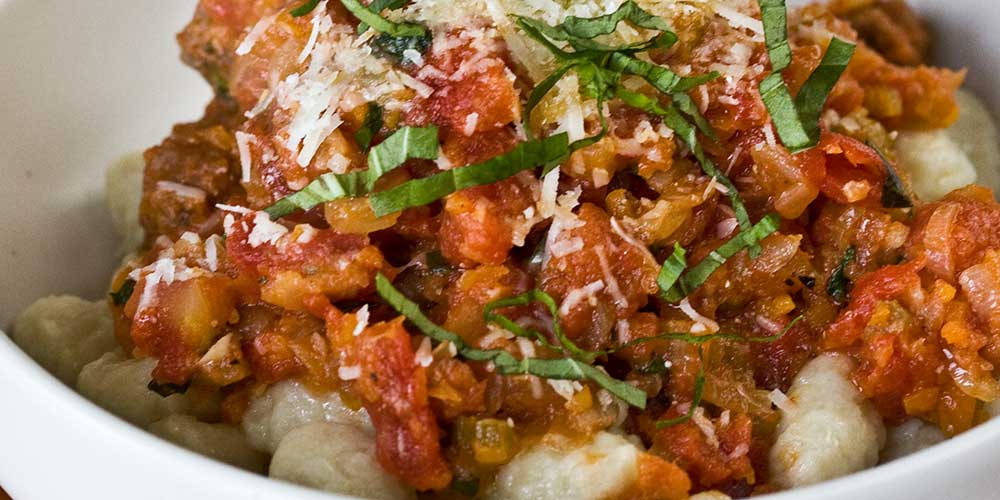 DIRECTIONS
1
In a sauté pan,
sauté
onions and garlic over medium heat until translucent. Be careful not to brown the onions and garlic.
2
Add carrots and celery. Saute for 5 minutes.
3
Add sausage and sauté until cooked, about 8 minutes.
4
Add can of crushed tomatoes and simmer for 25 minutes.
5
Remove from heat.
6
Add ½ cup chopped basil, ½ cup grated parmigiano reggiano. Season with salt and pepper to taste.
7
Put over the pasta,
ravioli
or gnocchi of your choice and garnish with more parmigiano reggiano and some chopped parsley.