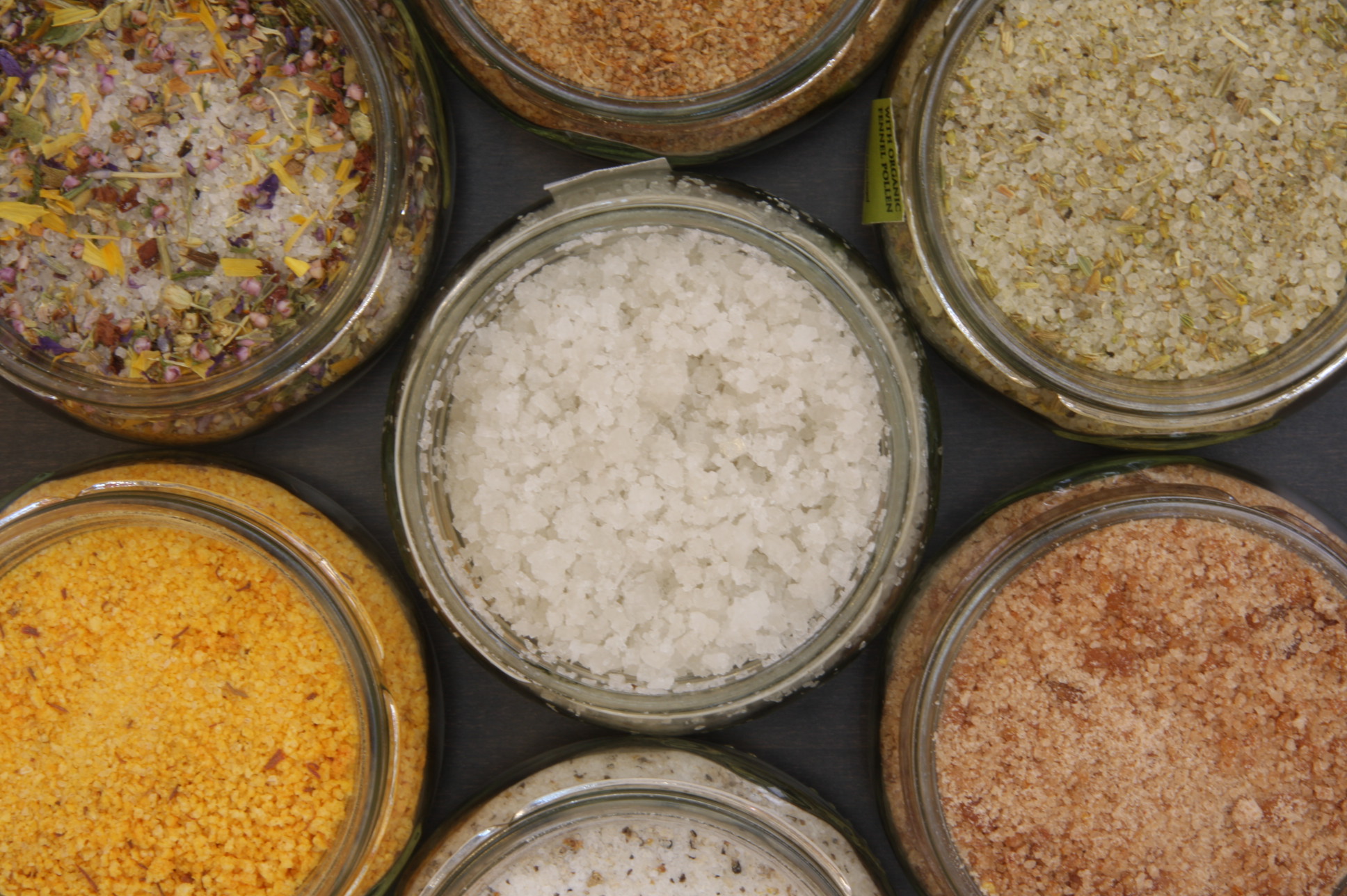 Interested in trying our Ritrovo artisan finishing salt collection but not quite sure what to do with all those different flavors?  Here are some great ideas for making use of the whole collection:
Justin plans to add Fennel & Salt to Kobe Sliders for his NYE party-the perfect complement to a juicy burger piled high with tarragon aioli and caramelized onions. Hillary suggested using Sweet & Salt on homemade yam fries. Kristin from The Schell Café in Austin, TX recommends using the Sea & Salt for bouillabaisse and Michelle believes Saffron & Salt would work perfectly with a warm creamy risotto. Courtney would sprinkle Truffle & Salt on homemade pizza.
Lindsay suggested using Fiori & Salt to top freshly baked lavender ciabatta bread. Linda would top her homemade caramels with Cervia Salt. Carol would use Sea & Salt on all her favorite seafood dishes. And, Ryan is buying the flight to give out individual jars to his family and friends for Christmas.
Remember, a pinch will go a long way so this collection of salts will keep passionate cooks embellishing their favorite dishes for months.
Shop for the Collection of Ritrovo Finishing Salts.