STUFFED & FRIED MOREL MUSHROOMS
Makes 2-3 Servings
WINE PAIRING
Sicilian Frapatto
This recipe came about by happenstance at the end of a product photo shoot in our test kitchen. We still had several huge morels on hand, some leftover stuffing from our squash blossom recipe, and some extra topping from our morel bruschetta recipe. The deep fryer was already going, so we blended the stuffing with the topping, filled some morels, and dropped them into the hot fat. It wasn't bad.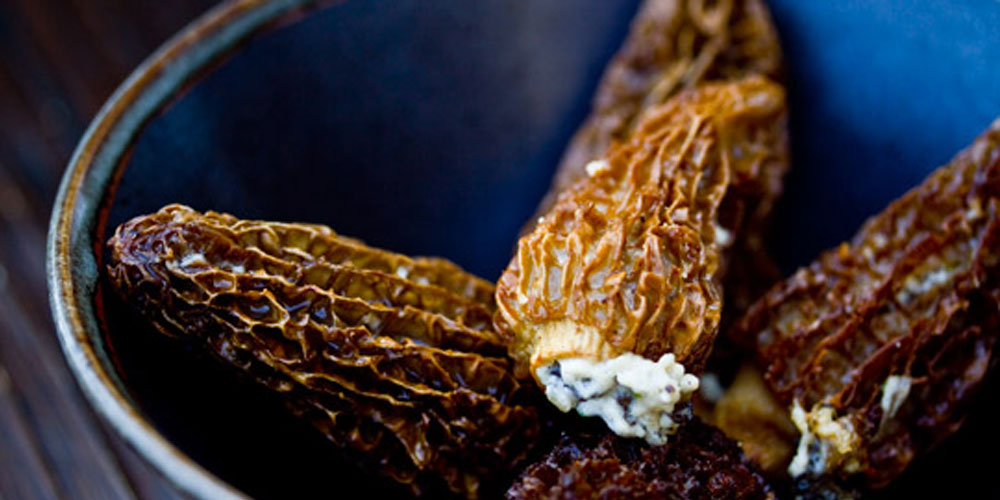 DIRECTIONS
1
In a small bowl, blend the ricotta filling with the morel bruschetta topping.
2
Fill a pastry bag with the mixture and pipe it into the center of each morel through the stem.
3
Deep fry at 375°F for about two minutes.