How to Make Your Own Chili Oil
One easy way to do it is to simply put a few of your favorite chilies into a bottle of oil and wait a couple weeks, but a quicker way to make chili oil is like this: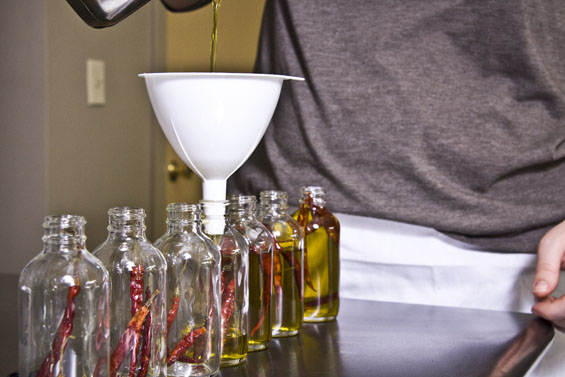 INGREDIENTS
2 cups olive oil (or vegetable oil if you prefer)

Several of your favorite dried peppers (whole or crushed)

We used dried de arbol peppers because of their balanced heat and classic shape.  If you wanted to turn up the heat and change the look of the finished bottles, you could use the smaller, more berry shaped dried pequin peppers or (for even more heat) dried tepin peppers.
DIRECTIONS
1
Combine the oil and peppers in a heavy saucepan.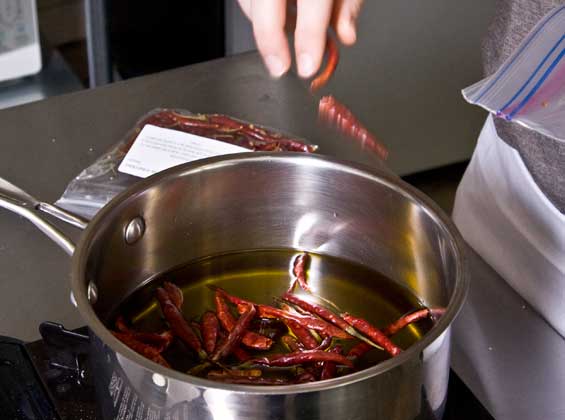 2
Cook over low heat about 5-8 minutes (oil should reach 150 degrees).
3
Remove from heat. Cool to room temperature, about 2 hours.