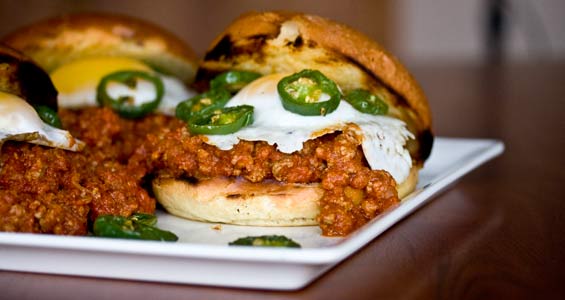 Wild Boar Sloppy Joe Aka "THE Sloppy"
Forget the can, forget the school cafeteria.
Say hello to wild boar, fried duck eggs, fried jalapenos, and brioche buns – the definitive Sloppy Joe. It'll blow your mind. Note: The below version is savory, but not spicy. We recommend adding some cayenne pepper to the sauce if you want more kick.
Drink Pairings: Bourbon on the rocks or a Pilsner from Germany
Ingredients: (Serves 4)
1 1/2lb Ground Wild Boar
1 Onion, diced
12 oz Canned Tomatoes, pureed
2 tbsp Brown Sugar
2 tsp Powdered Mustard
1 tsp Garlic Powder
1 tsp Worcestershire Sauce
1 tsp Pimenton/Smoked Paprika (could substitute other Paprika)
2 Jalapenos, sliced ¼" thick
4 Duck Eggs
4 Brioche Buns
Melted Butter
Olive Oil
Sea Salt
Instructions:
1. Sweat the onion in oil until translucent.
2. Add the wild boar, breaking up any clumps. Brown the meat.
3. Pour in the pureed tomatoes. Stir in the sugar, garlic powder, mustard, pimenton and Worcestershire sauce for 45 minutes. Taste & add salt as needed.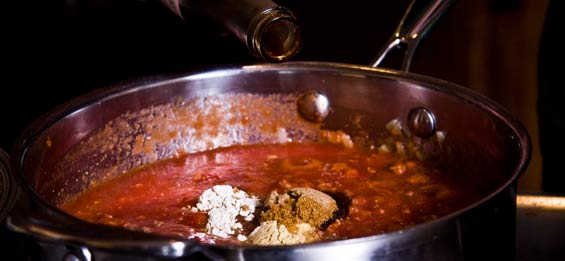 4. Heat a ¼ inch of olive oil in a frying pan until it shimmers.
5. Add about 8 of the jalapeno slices, taking care not to overcrowd the pan. When the seeds and outer edges have started to brown, remove the slices and put them on a paper towel to drain.

6. Brush the brioche buns with the melted butter.

7. Heat a large frying pan with some of the melted butter in it. Carefully crack the duck eggs in to the pan and salt them. Put a lid on the pan, and cook for 30 seconds to 1 minute (until the whites are cooked through, but the yolks will still be runny).

8. Toast the brioche buns (preferably on the grill).
9. Spoon the sloppy Joe mix on to the brioche buns. Use a spatula to scoop the duck eggs out of the pan and place one on top of each sandwich. Top with the fried jalapenos. Serve.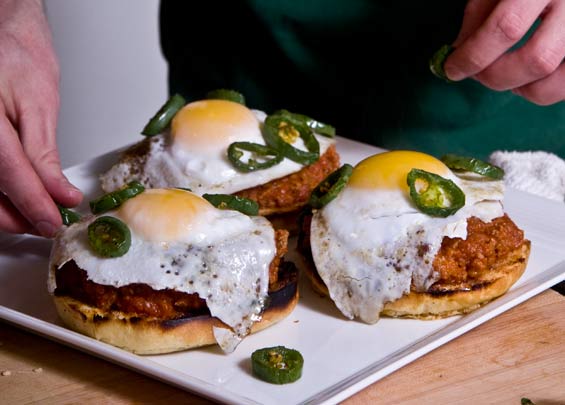 ___________
Browse More:
Wild Boar Recipes
Ground Meat Recipes