(Quite simply because everything below the snow line in this photo is part of the cattle's range)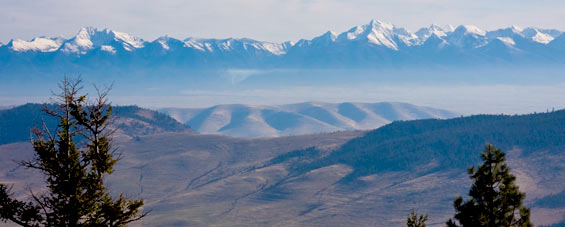 The term "Free Range" shows up on a lot of products in today's market place.  Poultry, eggs, and meat that are labeled free range usually cost more than products that aren't.  But what does free range really mean?  The term is regulated by the USDA, but you may be surprised at how broad their definition is. 
The USDA Definition of Free Range and Free Roaming:
The USDA defines the claims "free range" and "free roaming" as applicable to animals that are demonstrated to have had access to the outside (USDA.gov).  That may mean as little as a patch of gravel.
Montana Black Angus Beef isn't just Free Range, it's Open Range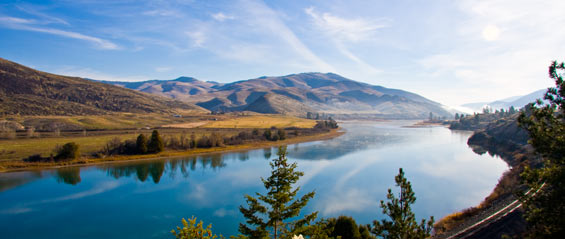 We like to refer to Montana Black Angus Beef as "open range" in addition to free range.  Cattle raised in this program live on the open Montana range, grazing freely in an area so large that if you divided it by the number of cattle, it would be equivalent to 40 acres per animal.  The cattle give birth, forage, and live with minimal human contact, roaming the hills, mountains and valleys like buffalo.
When the winter comes and snow makes range grazing impossible, the cattle are herded by cowboys (yes, cowboys) into pastures (see photo below).  The pasture land is still very big (about 2 acres per cow).
Living freely on this level of acreage allows these cows to live naturally in a very low stress environment.  They are free to exhibit their natural bovine behavior.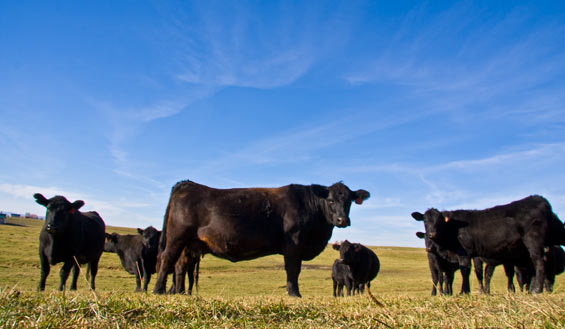 This is just one of the reasons why Montana Black Angus Beef is some of the best grass fed beef in the world.
Read More About Beef:
Why Excellent Genetics = Excellent Beef
Why Angus Cattle are Special
The Different Ways Cattle Are Raised