Angus beef is popular for so many reasons, including excellent tenderness and flavor, which have a lot to do with the way Angus cattle's fat is distributed.
Cattle breeds carry their fat in two ways: in a thick outer layer (not unlike ducks) or marbled (in tiny specks/strips) throughout their meat.  Marbled beef is preferable to layered fat beef because marbled fat melts as it cooks, making the finished steak moist, flavorful, and tender.  Because of this, marbling is the primary way people judge the quality of beef, as seen both on the USDA scale for grain-fed beef (Select, Choice, Prime) and the Kobe Beef Scale.
Originally from Scotland, Black Angus cattle are a breed well known for their high level of marbling.  They are however not very tolerant of high temperatures.  Because of this they are best raised where temperatures stay lower, like New Zealand, than in classic beef states like Texas.  Longhorn cattle, for example, may be better suited to Texas's hot summers, but their fat tends to be layered fat rather than marbled.
As a side note: Wagyu cattle (aka Kobe beef cattle) are also predisposed to having well marbled fat, in fact far more marbling than perhaps any other breed.  This extreme marbling makes Kobe beef ultra-tender and ultra-moist, with a very rich buttery flavor.
Breed selection isn't everything in determining the quality of beef, however.  Though you may find Black Angus beef in your supermarket, New Zealand Black Angus Beef will still be significantly better.  This is because genetics and husbandry (how the cattle are raised) are very important to the quality of the finished beef.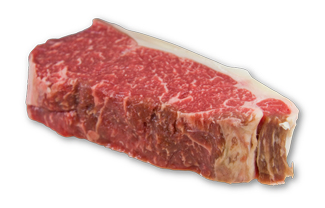 Read More About Beef:
The Different Ways Cattle Are Raised