Makes 4 Servings
DRINK PAIRING
Belgian Dark Ale (such as St. Bernardus ABT 12) or Bitburger Pilsner (Germany)
Slow-roasting pork or wild boar ribs on the grill gives them a tougher, chewier texture than braising…but some people prefer that.  The spice rub we've used here is sweet up front, with a building heat in the back.
Rich and tender braised shortribs served on a buttery brioche bun topped with sweet slow-caramelized onions and sour-crisp tzatziki sauce.  In other words: heaven on a bun.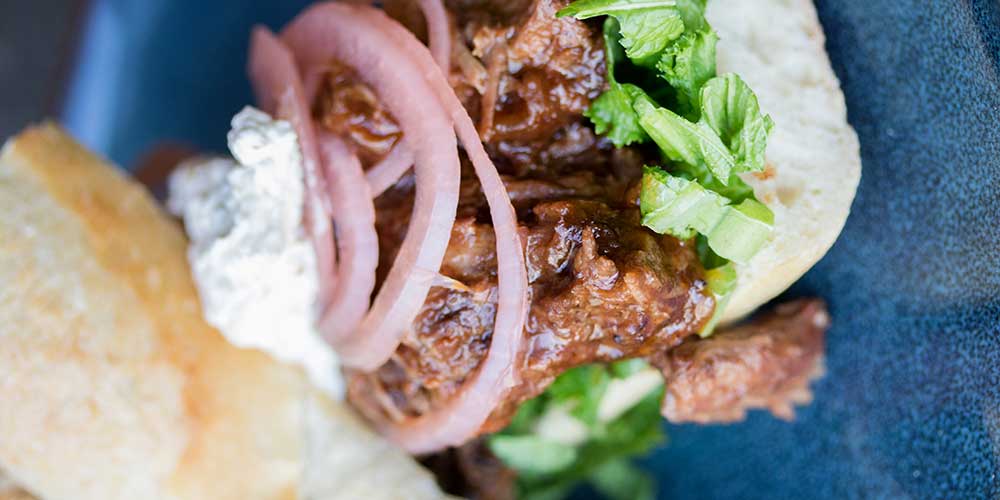 DIRECTIONS
2
Remove the bones, silver skin and any other tough tissue from the braised short ribs.  Shred the meat.
3
Add the meat to a frying pan with the braising liquid and bring it to a simmer.
4
Reduce the liquid down to a glaze.
5
Toast the brioche buns.
6
Put a healthy portion of the short rib meat on each bun, topped with the caramelized onions and tatziki sauce.  Serve.