Sear

ed Wild Boar Tenderloin with Rosemary
Makes 4 Servings
WINE PAIRING
Pinot Noir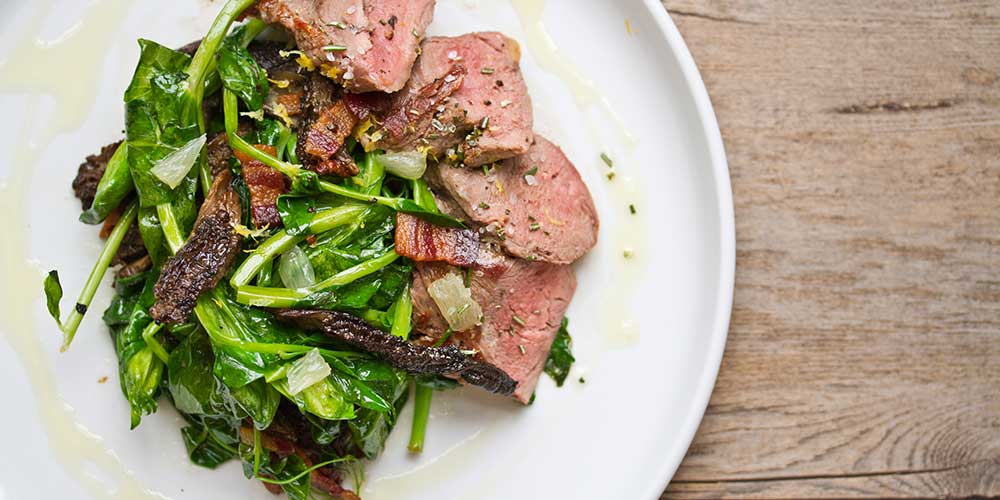 INGREDIENTS
1 tsp minced Fresh Rosemary Leaves

Salt & Pepper
DIRECTIONS
1
Heat an oiled cast iron skillet or frying pan over medium high heat.
2
Season the tenderloins with salt, pepper and rosemary.
3
Add the tenderloins to the hot pan and cook them, turning to develop a brown crust on all sides, until they reach a few degrees below your desired internal temperature (we cooked ours to 135 degrees, the USDA recommends a final temperature 165 for wild game).
They will continue to carry-over cook for a few degrees off the heat.
4
Let the tenderloins rest (loosely covered with foil) for ten minutes, then slice them. Serve with your sides of choice.