Makes 2 Light Servings
WINE PAIRING
Chardonnay
This dish really showcases poussin's juicy, tender meat by leaving it mostly unadorned. Just garlic, salt and a bit of parmesan. Incredibly simple, but a photo shoot favorite.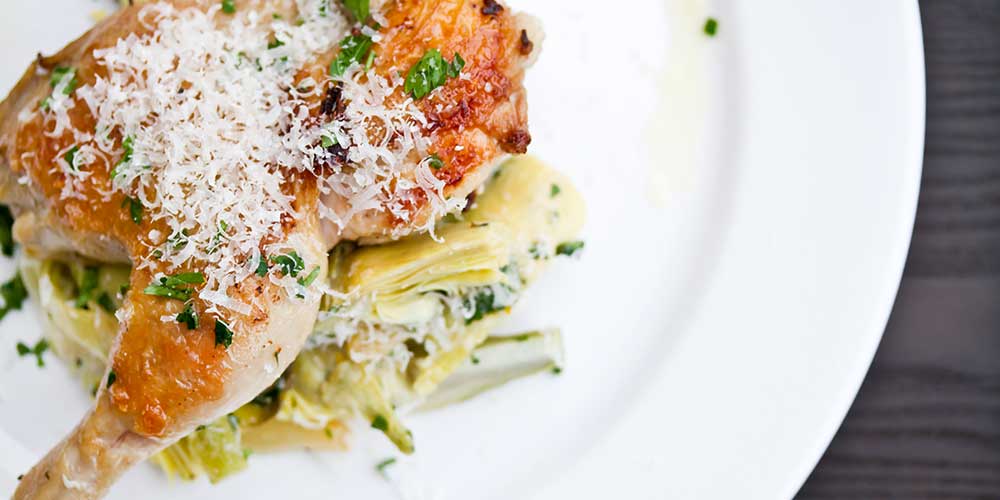 DIRECTIONS
2
Preheat your oven to 475 degrees.
3
Split the poussin down the middle into two halves.
4
Gently pull up the skin and insert some of the mashed garlic. Rub the remainder of the garlic on the outside (skin side and meat side). Season both sides with salt & pepper.
5
Lay the halves into a hot oiled cast-iron skillet, skin-side down and sear until the skin has a nice golden hue. Move the skillet to the oven and
roast
the poussin until the meat reaches an internal temperature of 160 degrees.
6
Remove the poussin from the oven. Flip the pieces and let them rest in the still-hot pan.
7
Serve with sides of your choice, topped with extra virgin olive oil and parmesan cheese.