Rabbit Sausage with Braised Beans & Arugula
Makes 4 Servings
WINE PAIRING
Viognier wine
This hearty meal is a great way to use leftover braised beans – if you've got them in the fridge, you can have a meal ready in minutes!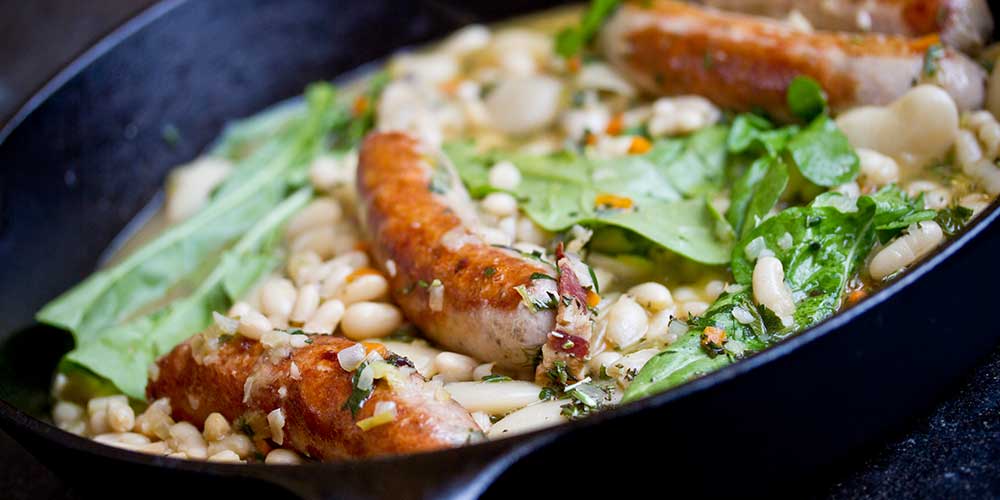 INGREDIENTS
4 links Rabbit Sausage with White Wine (could substitute other sausages)

1 tbsp Olive Oil

2 tbsp Unsalted Butter

1 tbsp chopped Fresh Rosemary Leaves

½ bunch Arugula Leaves
DIRECTIONS
1
Brown the sausages in a hot frying pan with the tablespoon of olive oil.
2
Add the braised beans with braising liquid and the rosemary. Simmer until the sausage is cooked through (internal temperature of 160 degrees).
3
Remove the pan from the heat and stir in the butter and arugula.