Pasta with Pesto & Mussels
Really more than a set of techniques then a recipe, this dish is simple to make, yet very satisfying. It a great way to make use of leftover mussels and/or pesto sauce too.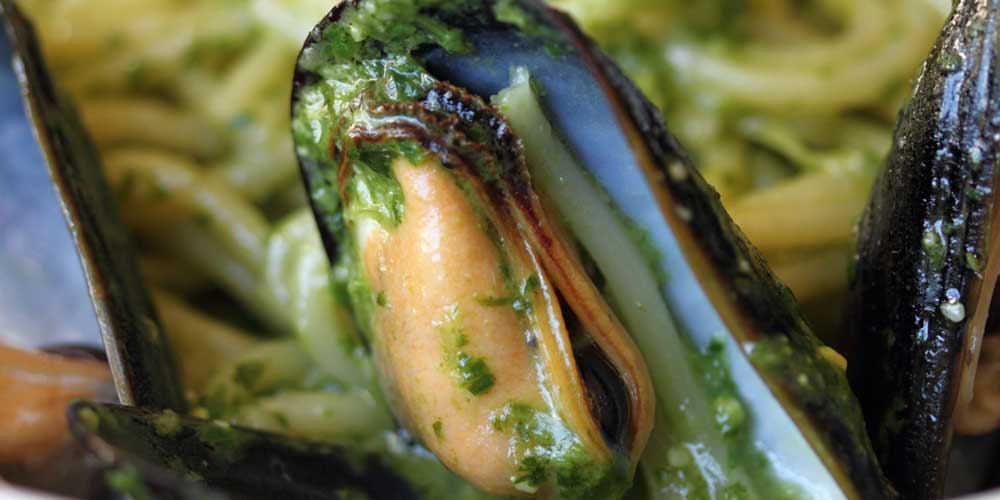 DIRECTIONS
1
1. Sweat finely sliced shallots in olive oil until softened & translucent.
2
Deglaze with a quarter cup of white wine.
5
In a separate pan toss the freshly cooked & drained pasta with some of the broth from the mussel pot. Add the pesto & toss to combine, then add the mussels, either tossed with the pasta or on top.