Need a basic, but wholesome tomato pasta sauce in a hurry? Here's a recipe! Try using it with artisan ravioli!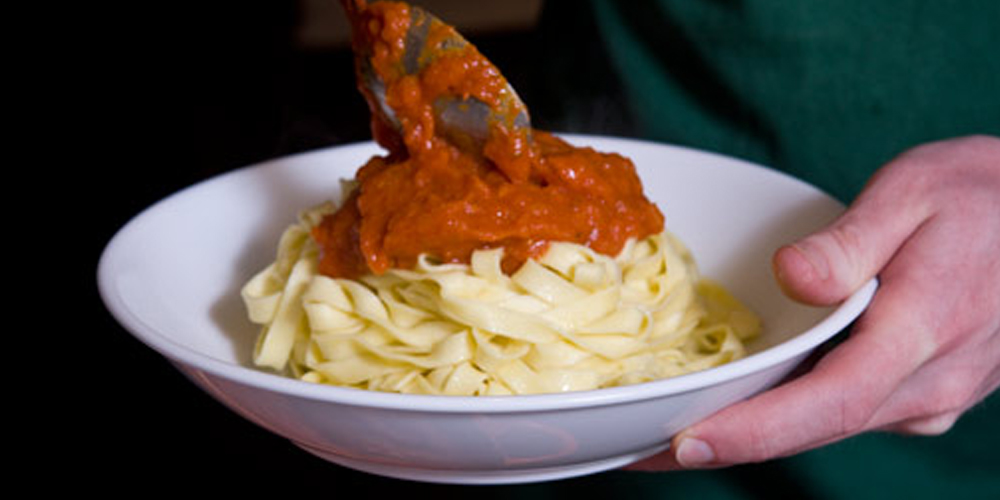 INGREDIENTS
1/4 cup Carrot, finely diced

¼ cup Celery, finely diced

¾ cup Onion, finely diced

2 cloves Garlic, minced

28oz Whole Canned Tomatoes, pureed or Canned Tomato Sauce

2 tbsp Fresh Thyme, minced

1 tsp Pimenton/Smoked Paprika (could substitute any Paprika)
DIRECTIONS
1
Sweat the onions, celery, carrot and garlic in a pan until the onions are clear.
2
Add the tomatoes/sauce & stir in the thyme and pimenton. Simmer for about 45 minutes, stirring occasionally.
3
Taste for seasoning, add salt & pepper as needed. Serve over pasta as-is, or use as the foundation of a more complicated dish.