Soaking live mussels in flour water cleans out any remaining grit, plumps up their meat, accentuates the meat's color to make it more orange, and gives them a creamier texture. The mussels will eventually drown if left in flour water long enough, so only do this a few hours ahead of cooking them.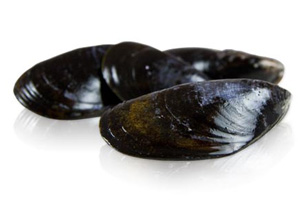 INGREDIENTS
1/3 Cup All Purpose Flour per 2 quarts of Water

DIRECTIONS
1
Whisk or blend together the flour and water until there are no lumps. Use enough liquid to fully submerge the mussels.
2
Scrub and de-beard your mussels if necessary.
3
Put the mussels in a deep bowl and cover them with the flour water mixture.
4
Soak in your refrigerator for 1-3hrs.
5
Rinse off the flour-water mixture before cooking the mussels.