Pan-Roasted Wild Boar Chop
WINE PAIRING
Pinot Noir from Santa Barbara or Zinfandel from Dry Creek, California
Here's the basic method for roasting wild boar chops that will put any pork chop to shame.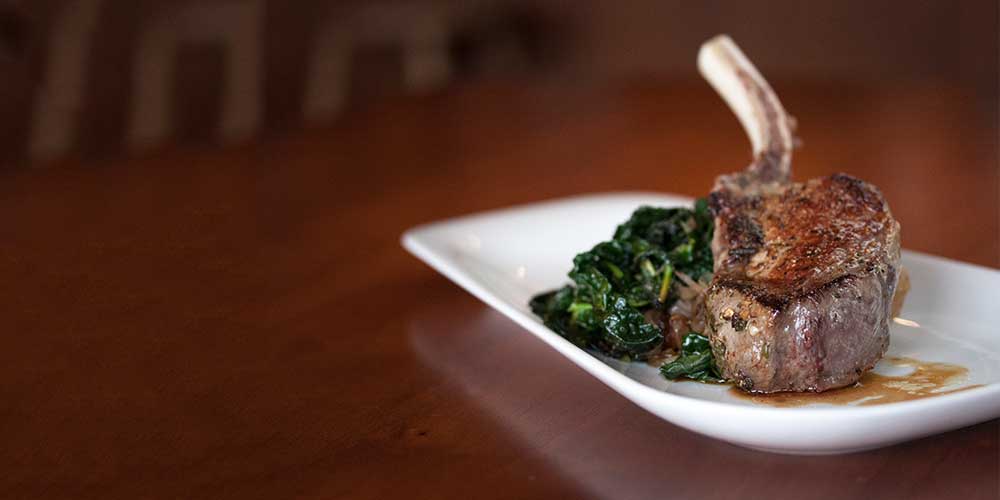 DIRECTIONS
1
Before slicing it into chops, brine the whole rack overnight.

2
Preheat your oven to 350 degrees. Slice the rack into chops.


3
Heat some oil in a frying pan. Season each rib chop with salt & pepper.
4
Sear
the rib chops in the frying pan.


5
Once both sides of the chops have been seared, transfer the pan to the oven and roast until almost cooked through (8-10 minutes).
6
Remove the pan from the oven, loosely cover it with foil, and let the chops rest for a few minutes.
7
Plate each chop with the sides, and drizzle on any juices that have collected in the pan. Serve