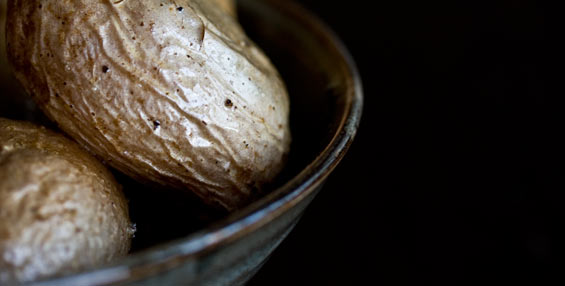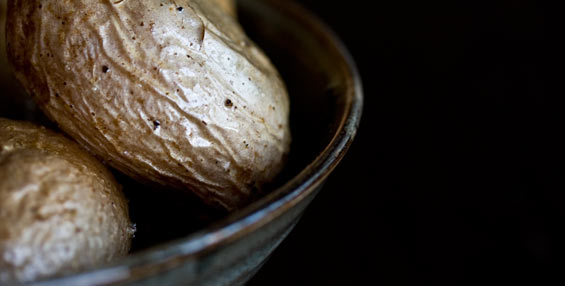 Though everyone is familiar with the large baked russet potato, smaller heirloom potatoes also roast beautifully. In this recipe and photos, we used Austrian Crescent Fingerlings, but you could use just about any heirloom potato variety.
How to Roast Potatoes
1. Preheat your oven to 375 degrees.
2. Wash the potatoes, lightly dry them, and rub them with olive oil, salt & pepper
3.  Put them on a baking sheet and roast them in the oven, turning occasionally, until cooked through (30-45 minutes depending on variety & size)
4.  Serve.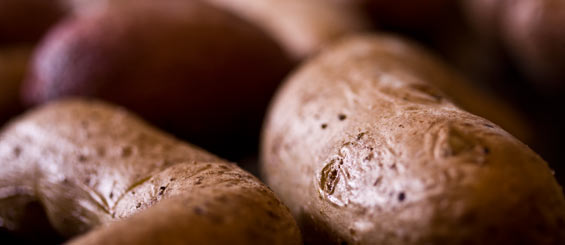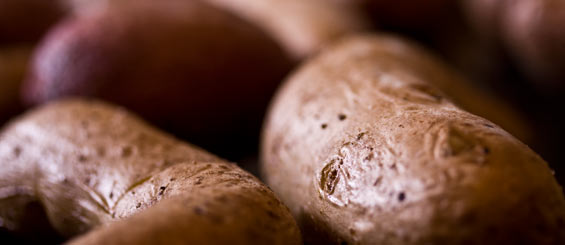 ___________
Browse More:
Potato Recipes
Culinary Techniques