Oysters with Lovage Mignonette
Makes Enough for 1 Dozen Oysters
WINE PAIRING
White Burgundy Wine
A mignonette is a vinegar & shallot based sauce commonly used to add complexity & bite to raw oysters. Because we love raw oysters, we also love mignonettes (see also our classic mignonette recipe & wasabi mignonette recipe). This one's a little different, but incredibly delicious and worth tracking down lovage for.
Raw oysters dressed with this mignonette are briny and bright with a strong herbal note, especially from the celery-esque flavor of lovage. They make your mouth very happy indeed.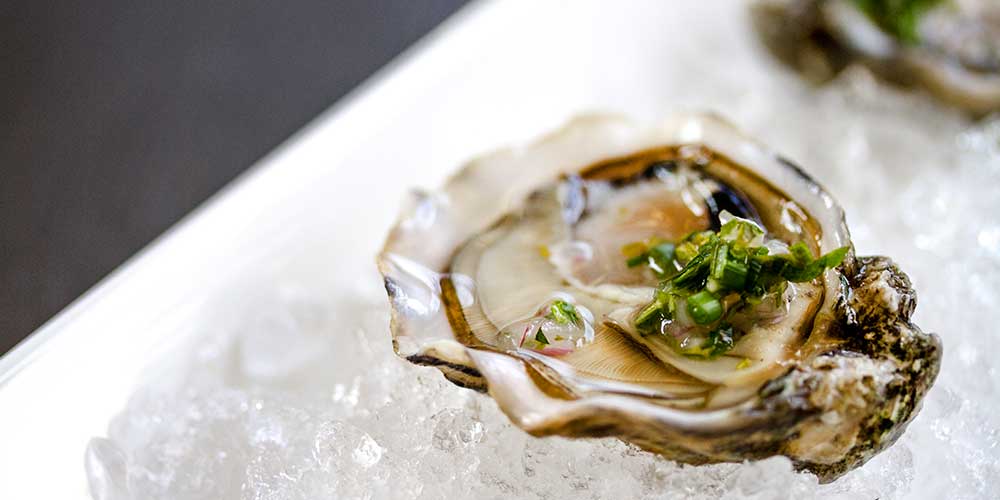 INGREDIENTS
1 tbsp Shallot, very finely minced

2 tbsp Champagne Vinegar

2 tbsp Fresh Lovage Leaves, thinly sliced (chiffonade)

1 tsp Fresh Chives, sliced

1 tsp Fresh Italian Parsley, minced

Salt & Pepper to Taste

Plus: Fresh Oysters of your choice (it's incredible on kusshi oysters
DIRECTIONS
1
Stir all the ingredients together in a small bowl.
2
Spoon over fresh, just-shucked oysters on the half shell.