Raw Oysters with a Wasabi Mignonette Sauce
WINE PAIRING
Daiginjo Sake or Muscadet
This delicious mignonette brings the bite of fresh wasabi root (far more complex and less powerful than the horseradish in fake wasabi pastes) to your next platter of oysters on the half shell.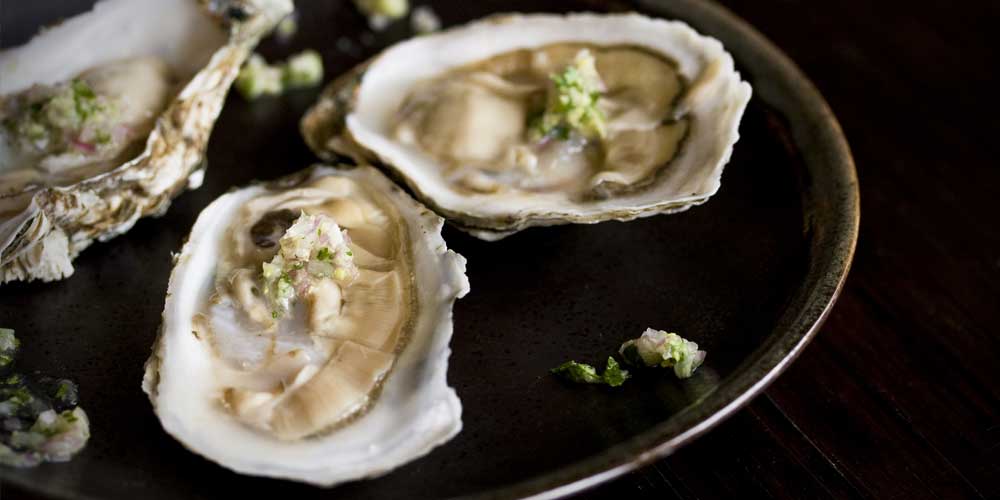 DIRECTIONS
1
Finely dice the shallot, mince the chervil, and grate the fresh wasabi root as finely as possible (
how to use fresh wasabi
).
2
Let the fresh grated wasabi root rest, covered, for ten minutes (you can use this time to
shuck the oysters
).
3
Mix the fresh wasabi root, chervil, vinegar and shallot.