Cucumber Vinegar Ice Mignonette
Makes enough for 4-5 dozen oysters
WINE PAIRING
Sparkling White
Amignonette sauce is a classic accompaniment to a raw oyster platter, (basic mignonette sauce recipe).  This mignonette granita is a more upscale version that enhances raw oysters' natural cool crispness while adding an interesting textural element.  It's gorgeous too!
If the ice melts before people can enjoy it, don't worry…it'll still taste delicious!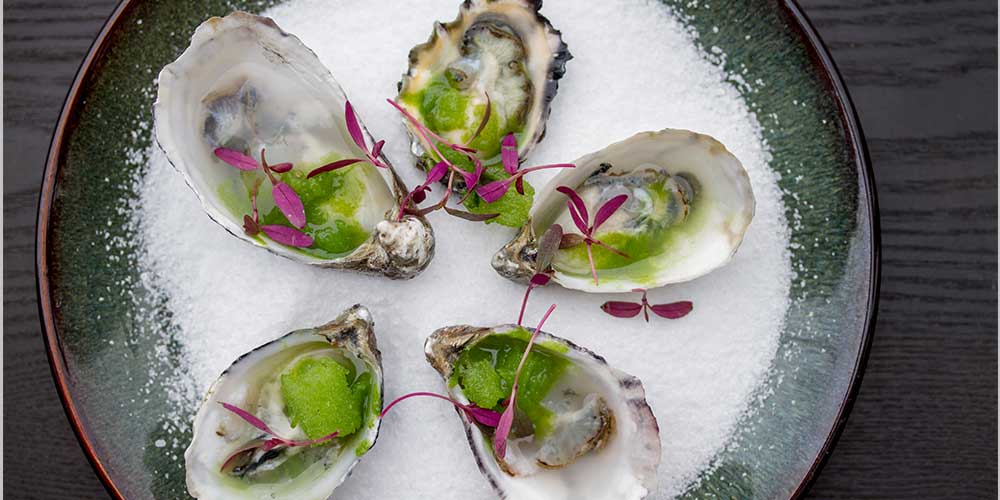 INGREDIENTS
1 Stalk Celery

½ cup Parsley Leaves

¼ cup Cucumber Vinegar

1 tbsp Sugar

¼ tsp Salt

1 cup Ice Cubes
DIRECTIONS
1
Blend all ingredients together.
2
Freeze the mixture until it's solid.
3
Scrape with a spoon or fork to produce small crystals.
4
Serve immediately on top of
shucked
raw oysters.