Chili Marinated Bison Kabobs with Citrus Aioli
These kabobs have a nice beefy flavor that fades in and out with the heat of the marinade. Have your guests drizzle on more aioli if they wish to tone down the spice.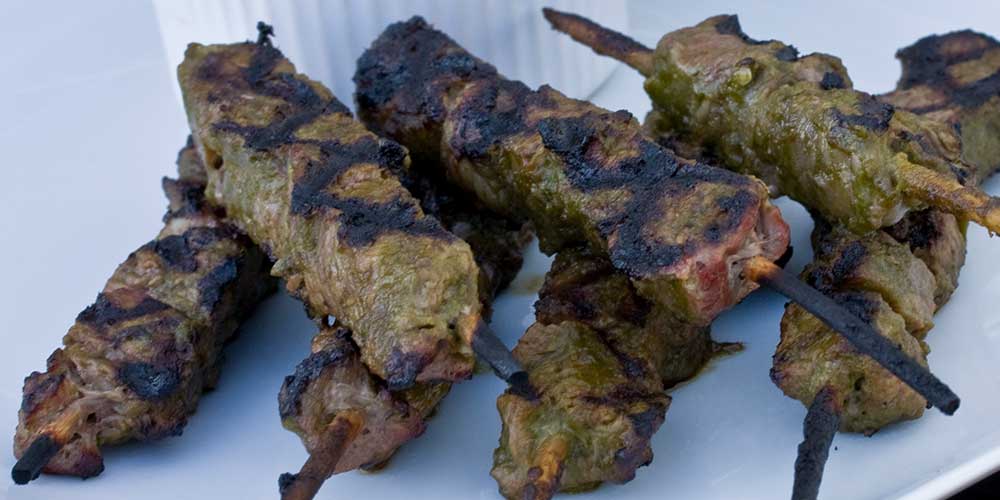 DIRECTIONS
2
Peel the ginger using a spoon (safer) or the back of your knife blade. Slice thinly.
3
Puree (in a food processor or blender) cilantro, parsley, chilies, ginger, and white wine vinegar. Drizzle in peanut oil.
4
Pour over skewers in shallow dish. Cover and marinate for at least an hour in the fridge.
5
Cook the skewers on a cleaned and oiled
grill
. Bison cooks a little faster than beef as it is lean.