Makes 4 Servings
WINE PAIRING
Sauvignon Blanc from Sanserre or Chardonnay from Chablis
This is not your typical crab roll. The coriander really adds depth to the sweet crab meat, and the yuzu aioli, quite potent on its own, fades into the background for a faint zesty finish.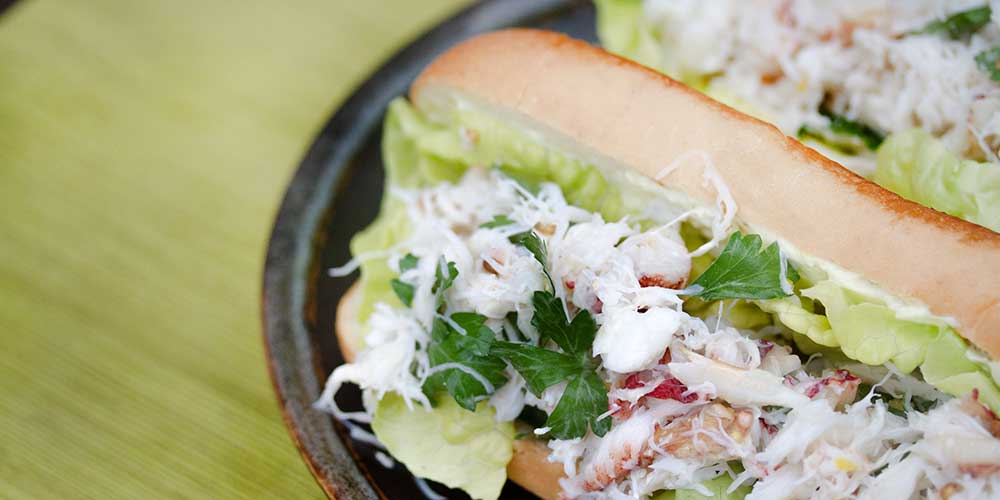 INGREDIENTS
Two Egg Yolks

½ clove of Garlic

1 tsp of Mustard

1 ½-2 tbsp Yuzu Juice

2 tsp whole Coriander

2 tbsp Fresh Parsley Leaves

2 tsp Lemon Juice

1 tsp Lemon Zest, finely minced

1 tbsp plain Mayonnaise

2 tbsp of Unsalted Butter

8 small Butter Lettuce Leaves (4 large)

4 Brioche Rolls, Demi Baguettes or Hoagie Rolls
DIRECTIONS
2
Lightly toast the coriander seeds in a dry pan, just until they become aromatic. Be sure to keep the pan moving and not to leave them unattended…they burn easily.
4
Toss the crab meat with the whole parsley leaves, lemon juice, lemon zest, plain mayonnaise and ground coriander.
7
Once the first two buns are toasted, set them aside and repeat with the rest of the butter and rolls.
8
Spread yuzu aioli on the buns, add a layer of butter lettuce leaves, then pile on the crab mixture. Serve.