Wild Mushroom Pasta Sauce
The wild mushrooms add "meatiness" to this sauce. A great vegetarian substitute for Bolognese!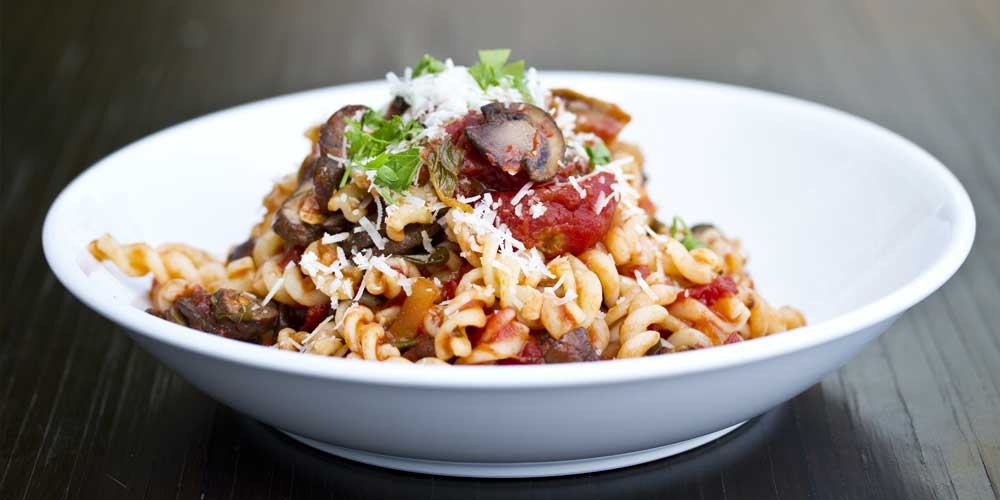 INGREDIENTS
½ oz Dried Wild Mushroom Mix, reconstituted (could substitute any dried wild mushrooms except chanterelles)

Reserved mushroom soaking liquid

3 tbsp Olive Oil

1 ½ lbs Fresh White Button Mushrooms, sliced

1 Onion, chopped

1 large Garlic Clove, minced

2 tbsp Fresh Basil, chopped

1 can (28 ounces) Whole Tomatoes, undrained but broken up

1 cup Water

¼ cup White Wine

¼ cup Chicken Broth or Stock

1-2 tsp Sugar to taste

1 tsp Salt

1/8 tsp Black Pepper

½ cup grated Parmesan Cheese
DIRECTIONS
1
In a large skillet, heat 2 tbsp olive oil over high heat. Add the button mushrooms and cook for 6-8 minutes or until lightly browned. Set aside. In a large sauce pan, heat 1 Tbsp. oil over medium heat. Add onion and cook 3-5 minutes until soft. Add the garlic and basil and cook for 30 seconds. Stir in the tomatoes and their liquid, plus 1 cup water, wine, stock, sugar, salt and pepper. Bring to a boil.
2
Add the wild mushrooms and their soaking liquid to the tomato mixture in the sauce pan.
3
Reduce heat to low and simmer sauce, uncovered, for 20 minutes.
4
Add the fresh mushrooms and simmer 20-30 minutes. Remove from heat and stir in Parmesan cheese. Serve with
ravioli
, other
specialty pasta
, or over chicken.