How To Reconstitute Dried Mushrooms
There are many ways to reconstitute dried mushrooms, but here is the easiest. For a more comprehensive method, see the video above:

DIRECTIONS
1
Put the desired amount of dried mushrooms in a non-reactive bowl.
2
Pour boiling water over the dried mushrooms to cover.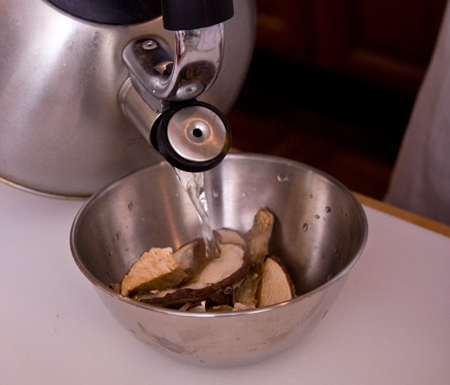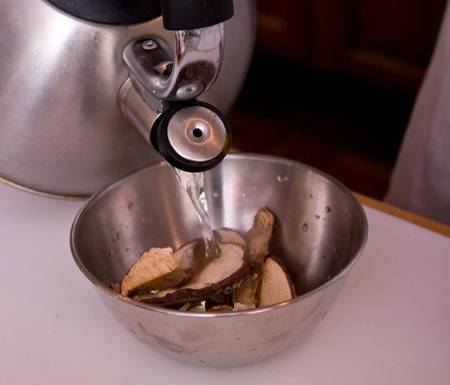 3
Let sit for at least 20 minutes, or until the mushrooms are tender.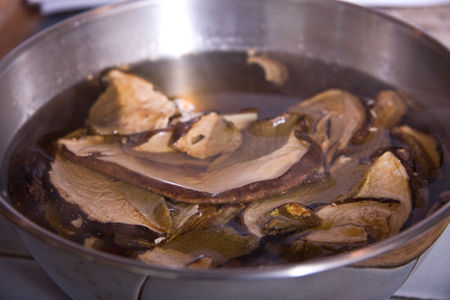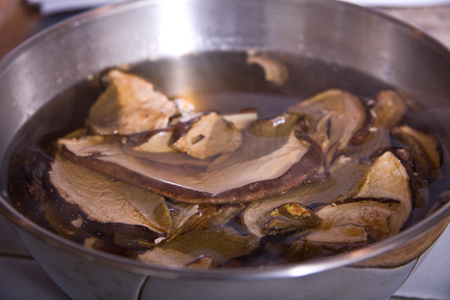 4
Strain the mushrooms and use in recipes that call for fresh mushrooms. Reserve the water as it serves as a flavorful base for making stock.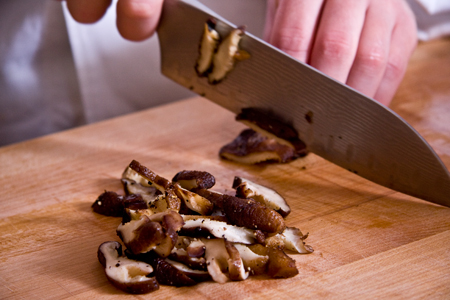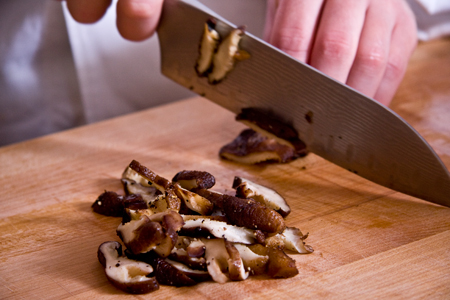 Note: Dried wild chanterelle mushrooms reconstitute woody and tough. Accordingly, we only recommend dried chanterelles to be used in dishes that are to be pureed.