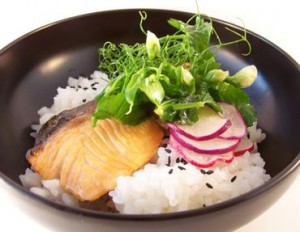 A new collection of salmon recipes has been posted on the Marx Foods website built from reader submissions.  This exciting online salmon recipe book contains dishes running the gamut from a simple steamed salmon recipe to a Salmon Ice Cream Sundae (with a savory ginger lemon grass ice cream)!
Numerous recipes pair wild salmon with seasonal ingredients like rhubarb, nectarines, and strawberries.
If you try any of the salmon recipes, please tell us about it! We'd love to hear your feedback, comments, adaptations, etc.