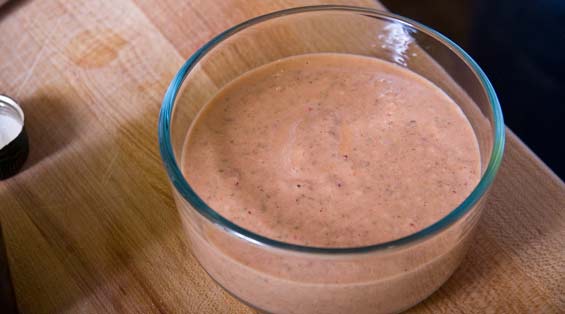 We know we already have a blog post describing how to make a vinaigrette on the site, but this is something different.  Something special.
Have you ever tried a warm vinaigrette?  If you haven't, you've been missing out!  This vinaigrette is a little more complex than the traditional salad dressing, but when warmed and used as a sauce for seafood the flavor is out of this world.
Tomato Anchovy Vinaigrette
7 oz stewed/crushed canned tomatoes
1 clove of garlic
3 tablespoons red onion, finely diced
1 tablespoon capers in water or oil (drained)
4 anchovy fillets
1 tablespoon Dijon mustard
1 small sprig fresh rosemary (de-stemmed)
½ cup high quality extra virgin olive oil
Salt and Tellicherry pepper to taste
1.  Combine all ingredients in a food processor or blender, except oil, salt and pepper.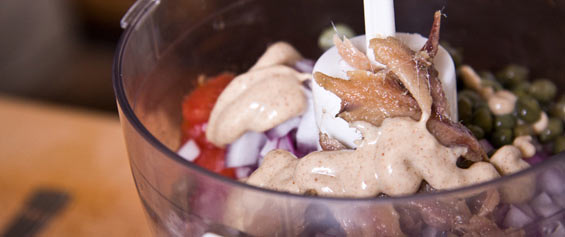 2.  Puree. 

3.  Once the mixture has been pureed, drizzle in extra virgin olive oil while the processor is running until a smooth emulsion forms.

4.  Add fresh ground pepper and salt to taste and pulse to mix in.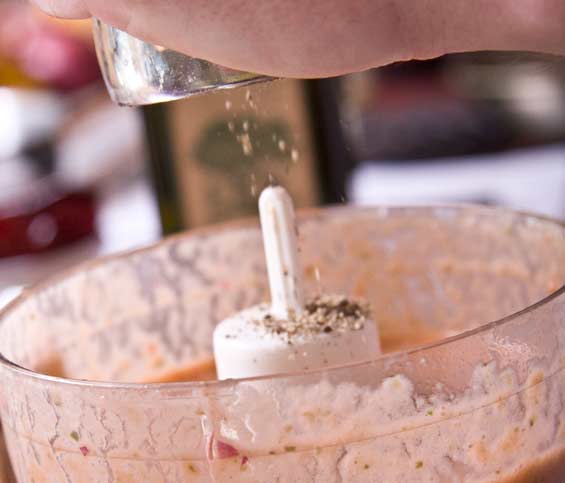 This sauce works particularly well with Pacific halibut, rainbow trout, and grilled whole pink salmon.
___________
Browse More:
Oil Recipes