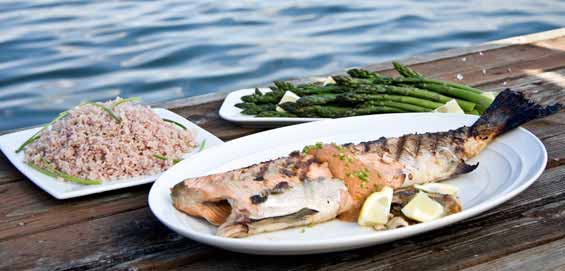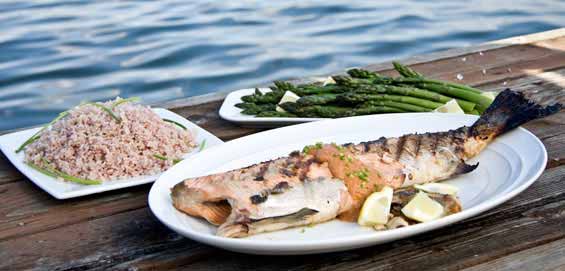 It's a beautiful day outside, and you're grilling for guests. Looking for something to add to the Kobe Burgers and specialty sausage on the grill? Why not grill a whole fish?
How to Grill a Whole Fish
1. Wash the fish off, pat it dry, and season it on the outside with salt and in the cavity with salt and pepper (pepper on the outside will burn).


2. Drizzle the fish with olive oil.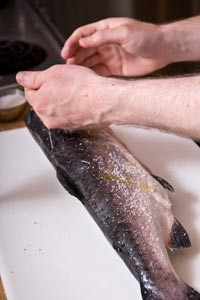 3. Put the fish on a hot, very well oiled grill. Once the fish is on the grill, turn the heat down to medium.

4. After a few minutes, when the flesh inside the cavity on the grill-side begins to look opaque, flip the fish as carefully as possible.
Note: If you're grilling a Pink salmon, some of the skin will likely tear off onto the grill due to the salmon's tenderness. Don't worry about it, the fish will still taste incredible!
(Grilled whole Pink Salmon sauced with a tomato anchovy vinaigrette shown with sides of rose matta rice and steamed asparagus.)
___________
Browse More:
Whole Fish Recipes
Culinary Techniques
Seafood Recipes