Thai red curry has a flavor that's a complex blend of spicy, sweet, citrus, creaminess from the coconut milk and a slight musky taste from the fish sauce and coconut palm sugar. Once you've made the thai red curry paste, the final dish is a snap!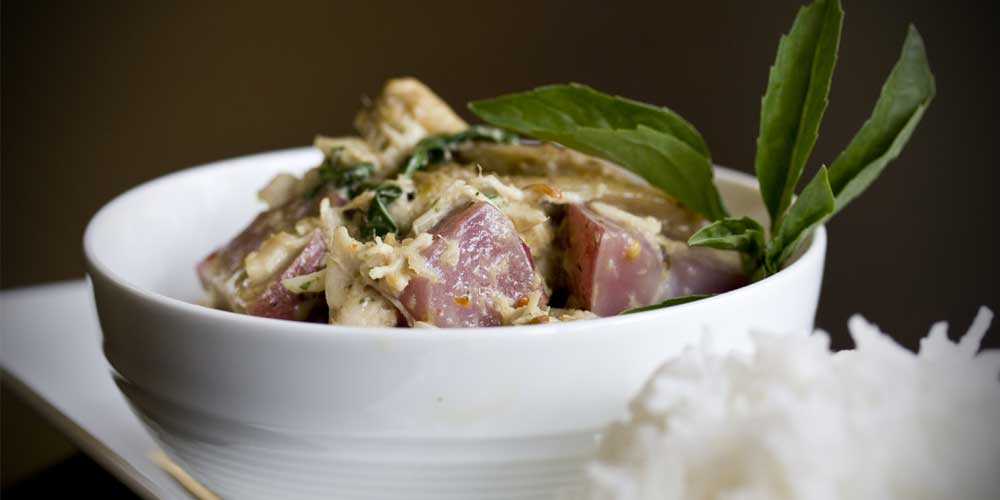 DIRECTIONS
1
Cut the chicken and potatoes into bite sized pieces. Drain the bamboo shoots and julienne them (cut them into matchstick thin pieces) if they didn't come in the can that way.
2
Saute the potatoes for about 15 minutes before adding the chicken. Saute until the chicken is browned on all sides and the potatoes are tender.
3
Deglaze the pan with the coconut milk. Add the red curry paste, fish sauce, and coconut sugar. Bring the mixture to a boil, stirring occasionally. Reduce to a simmer & cover. Simmer until the chicken and potatoes are completely cooked through.
5
Just before serving, tear the basil leaves up into bite sized pieces and mix them into the curry.