Spaghetti with Clam Sauce
Asweet, briny, satisfying Italian seafood classic with added spiciness from the chile flakes.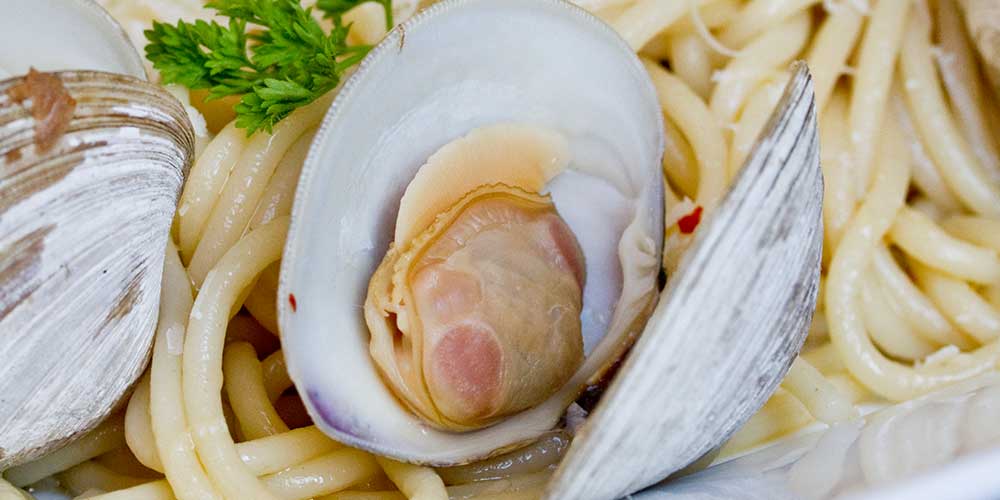 DIRECTIONS
1
Toast the garlic slices in olive oil in a pan until golden.
4
Simmer
your spaghetti until al dente.
6
Grate some pecorino cheese over the top, sprinkle with chervil leaves & serve.