White Wine & Saffron Steamed Mussels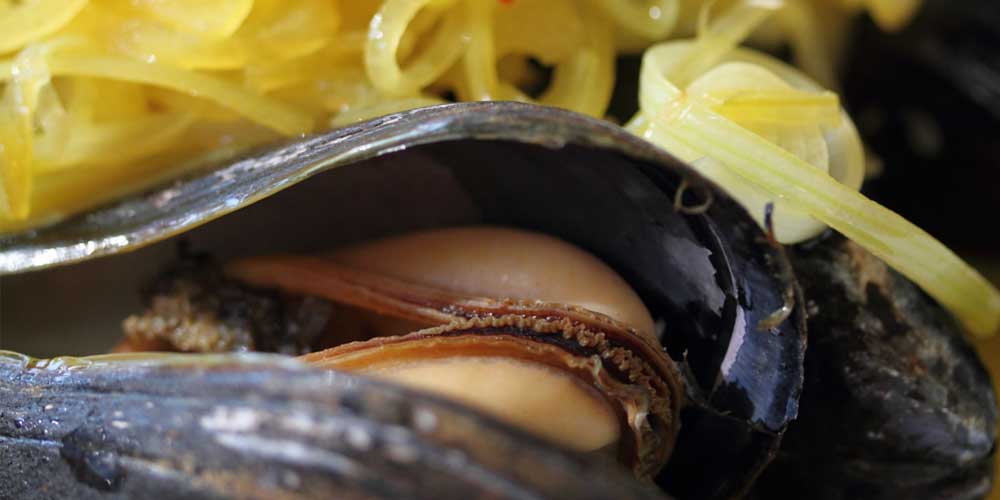 INGREDIENTS
1 pinch Iranian Sargol Saffron Threads (you could substitute Spanish Saffron)

½ cup White Wine

1 Shallot, Finely Chopped

1.5lb Live Mussels (live Maine mussels depicted), soaked in flour water (how to prep mussels)

1 Leek, white part only, thinly sliced

Lemon juice, freshly squeezed, to taste

Salt to taste
DIRECTIONS
1
Steep the saffron threads in the white wine for 15 minutes.
3
Put the lid on the pot and let
steam
until the mussels open. Discard any mussels that refuse to open.
4
Season the broth with salt & lemon juice to taste.
5
Serve the mussels in a large bowl with the veggies and saffron broth. It's great with crusty French bread on the side.