Saffron Blanco Rum Crusta
This fruity, citrusy rum cocktail gets extra depth & complexity from a saffron simple syrup. The saffron thread(s) resting atop the lemon wheel garnish really capture the eye.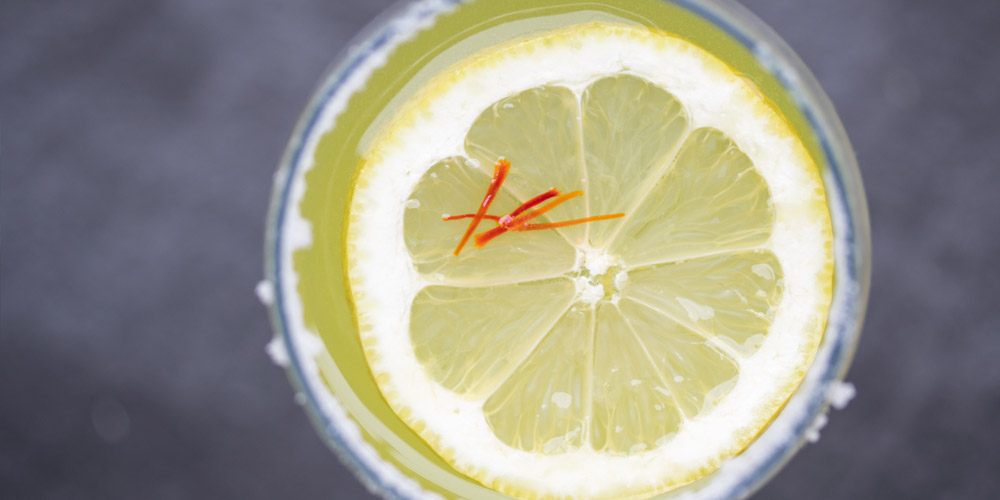 INGREDIENTS
2oz White Rum (we used Bacardi)

1/2oz Lemon Juice

1/2oz Saffron Simple Syrup

1/4oz Luxardo Maraschino Liquor

Lemon Wedge
Rim: Granulated White Sugar
Garnish: Thin Lemon Wheel, Reserved Saffron Thread(s) from Simple Syrup
DIRECTIONS
1
Whet the rim of a cocktail glass with the lemon wedge & crust it with the sugar on one side.
2
Combine the rum, lemon, simple syrup & luxardo in a mixing glass with ice. Shake until well chilled.
3
Strain the drink into the prepared glass.
4
Float the lemon wheel in the drink & carefully top it with a few of the reserved saffron threads. Serve.