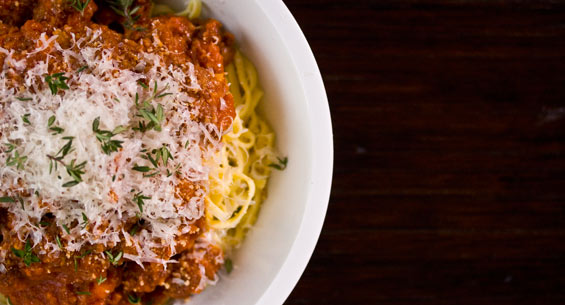 Quick Wild Boar Bolognese
As tasty as tomato sauce on pasta is, sometimes you need something a little more substantial. Why not add ground wild boar? It's lean and incredibly flavorful.
Drink Pairings: Frappato from Sicily or Canonau from Sardinia
Ingredients: (4 servings)
12oz Ground Wild Boar
½ cup Red Wine (preferably Italian – Sangiovese or Nebbiolo)
2 ½ cups Basic Tomato Sauce Recipe
2lbs Fresh Pasta or Artisanal Ravioli
Bread Crumbs & Parmigiano Reggiano Cheese for garnish
Olive Oil
Salt & Pepper to taste
Directions:

1. Heat olive oil in a pan over medium heat.
2. Add the wild boar meat, and cook it, breaking up any large clumps.

3. Deglaze with the red wine. Cook until the alcohol has cooked off, and the wine has partially reduced.
4. Stir in the red sauce.

5. Taste and add salt & pepper as needed.
6. Boil the pasta.

7. Serve the Bolognese over pasta, topped with bread crumbs and parmigiano reggiano.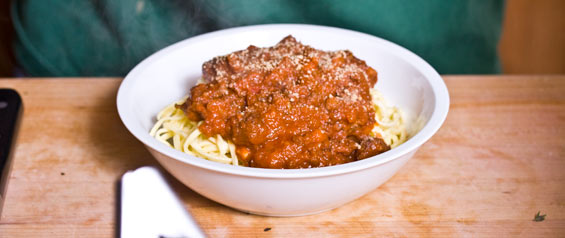 ___________
Browse More:
Pasta Recipes
Ground Meat Recipes
Wild Boar Recipes