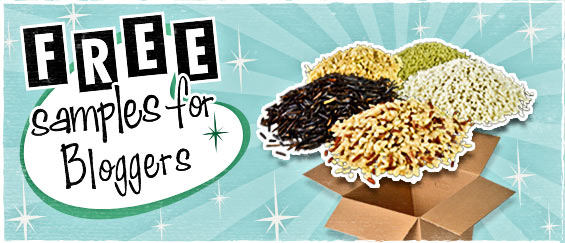 We hosted an unusual sort of recipe challenge…one in which we sent each blogger a different RANDOM selection of five samples…which included things like Mochi Rice, Spinach Couscous, Dried Chilies and Saffron Threads…they just didn't know what they'd get (and frankly, neither did we until the day we packed up the samples!)
The challenge was to use at least two of the five samples in an original recipe. The only thing we told the bloggers up front is that the samples would all be dry goods…so they didn't have to worry about surprise game meats or fresh wild mushrooms showing up on their doorsteps unannounced.
Want to see what they created? Check out the Random Recipe Collection to see all of the wonderfully random creations!