Quick pickled mustard seeds are a tasty addition to fine dining dishes, salads and sandwiches. They're easy to make and bursting with flavor.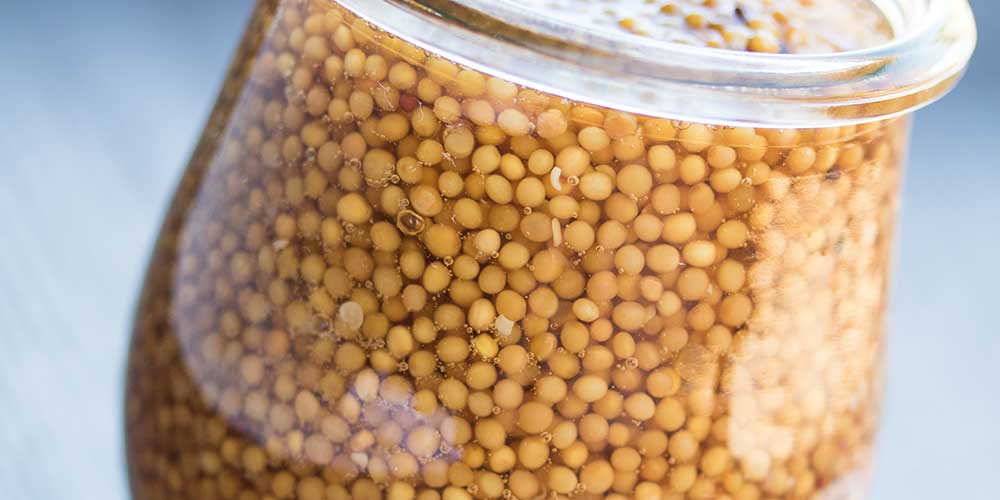 INGREDIENTS
½ cup Yellow Mustard Seeds

½ cup Amber Vinegar

1/3 cup Water

1/3 cup Mirin (sweet cooking sake)

½ tbsp. Kosher Salt

1 tsp Granulated Sugar
DIRECTIONS
1
Bring all ingredients to a simmer in a small saucepan.
2
Simmer for 45 minutes, until the mustard seeds plump up. Add additional water as necessary to keep the mustard seeds submerged.
3
Let the mixture cool, then move it to your fridge (in the liquid). Use when needed. The mustard seeds will keep for several weeks.