Quick pickles are a great tool in a fine dining chef's arsenal. They help balance the richness of heavy dishes from humble sandwiches & burgers to upscale dishes like duck confit & seared foie gras. They're actually really easy to make too!
Here we've pickled bing cherries in a mixture of honey, vinegar & thyme – we paired these cherries with foie gras, but they'd also be a nice match for duck or venison.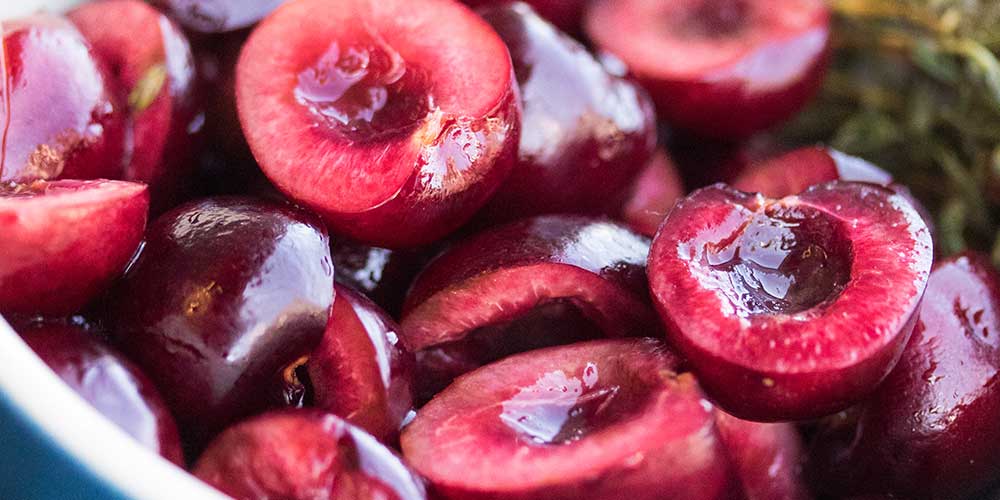 INGREDIENTS
3/4lb Bing Cherries, halved & pitted

1 tbsp Wildflower Honey

1/3 cup Honey Wine Vinegar

½ cup Ice Water (mostly ice)

10 sprigs Fresh Thyme

2 tsp Granulated Sugar

¼ tsp Salt
DIRECTIONS
1
Combine the honey vinegar, sugar, salt, honey & thyme in a small saucepan. Bring the mixture to a boil and cook just until the honey is melted. Make sure the thyme is submerged.
2
Add the ice water & swirl to melt in the ice.
3
Once the mixture is cold, pour it over the cherries.
4
Move the mixture to the fridge (make sure the cherries are submerged) for at least an hour before using.