Passion Fruit Long Pepper Bamboo Rice Pudding
A creamy, comforting dessert classic made exciting with spicy & slightly-sweet long pepper and tart-tangy-sweet passion fruit.
You can also make this recipe recipe with leftover cooked rice by skipping step 1.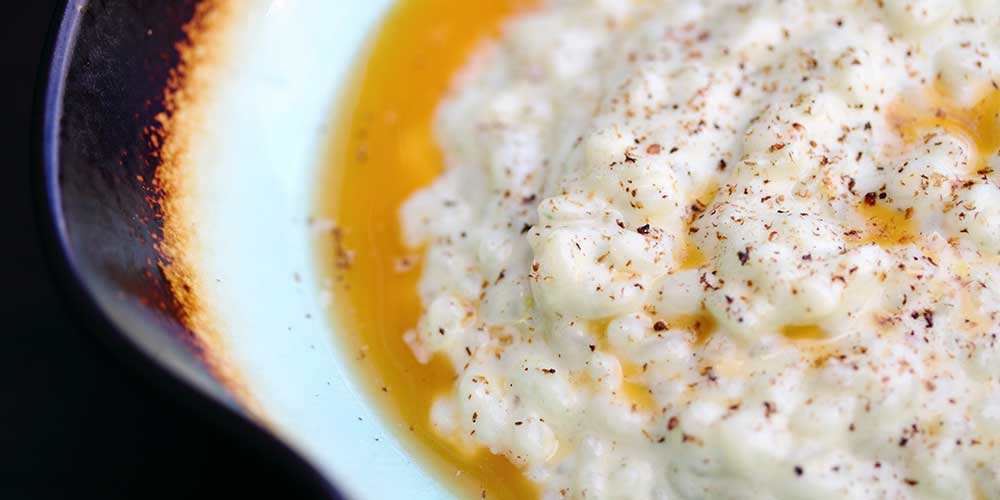 INGREDIENTS
Optional:


Passion Fruit Seeds from Pulp for Garnish
DIRECTIONS
1
In a large pot combine the rice, 2 cups of water and a pinch of salt.
Simmer
until the liquid is absorbed, stirring occasionally.
2
Once all the liquid is absorbed, reduce the heat to medium low & add two cups of the heavy cream and sugar. Stir vigorously to get the rice to release more of its starch. Cook until the rice is tender.
3
Whisk together the remaining ½ cup of cream and the egg yolk. Remove the rice from the heat and stir in the egg mixture, long pepper, and butter. (The residual heat of the rice will cook the egg enough to make it safe)
4
Stir in the puree of three passion fruits. Taste and add additional salt if necessary.
5
Serve in bowls topped with the remaining passion fruit puree (with or without the seeds) and additional long pepper if desired.