Pasilla Hot Chocolate with Vanilla Bean Whipped Cream
Makes 4 servings with extra whipped cream
Any variety of bulk dried chilies (consult our chile heat scale for help deciding) can be used to make this hot chocolate (although you'll likely want to change the amounts to fit the chile heat you're looking for). Here we've used mild pasilla chilies for a fruity chile hot chocolate with very little heat. Our real vanilla sugar is made with lots of ground vanilla beans, it makes truly tremendous whipped cream, which we've used to top this hot chocolate. Don't neglect the light dusting of chili powder before serving. Though it may appear purely cosmetic, it provides a burst of chile flavor up front which is then subdued by the cream.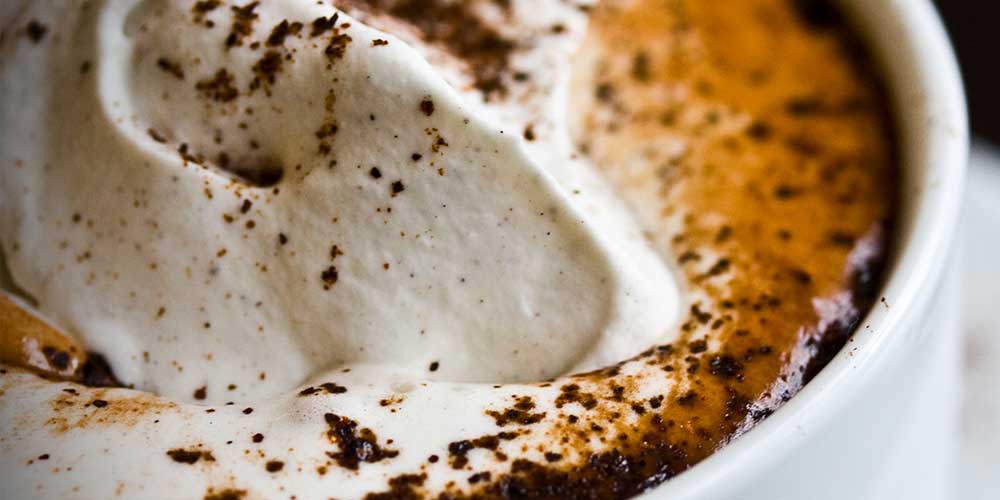 DIRECTIONS
1
Scrape seeds from the interior of the vanilla bean and put them and the pod in the milk in a saucepan.
2
Add most of the pasilla chili powder, holding some back for a garnish.
3
Scald the milk (cook it over medium heat, stirring occasionally, just until steam begins to rise). Remove the vanilla bean pod.
4
Turn the heat to low, and add the chocolate, stirring frequently until the chocolate is completely melted.
5
Whip the cream. Once it has begun to thicken, add vanilla sugar to taste (you'll probably want at least a half cup). Continue whipping until you get firm peaks.
6
Whisk hot chocolate until frothy, pour into mugs. Just prior to serving, top each with a dollop of the vanilla bean cream and dust lightly with your reserved chili powder.