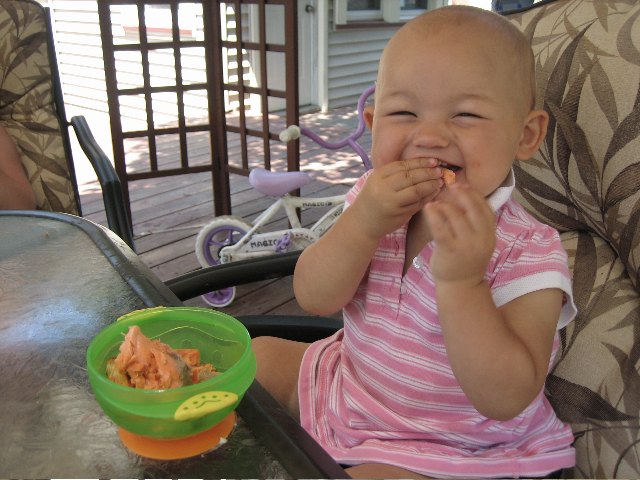 Pictured: Jasmin's daughter Eliza enjoying our wild salmon.
Testimonials don't get much better than an incredibly cute smiling baby chowing down cheerfully on your product.
Jasmin Baron entered the winning salmon recipe (Thai Salmon "Sliders" with Mango Red Pepper Salsa) in our contest. She got free wild-caught salmon, we got the recipe and the most adorable baby-eating-salmon picture on planet Earth.
Seems like a pretty fair trade.
Order some of our delicious wild salmon and you could be smiling like that too!