Thick, rich, creamy & sweet, this cocktail is a dessert in a glass.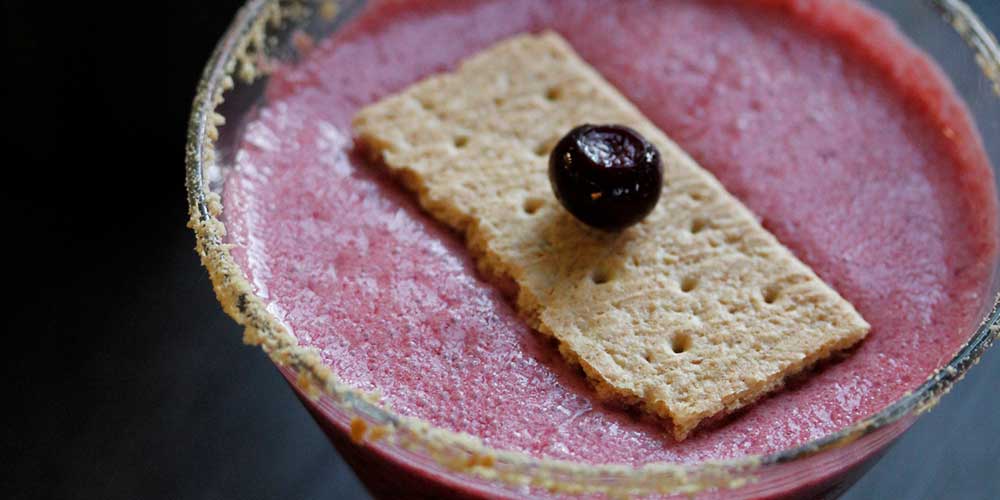 INGREDIENTS
1 1/2oz Vodka (we used Smirnoff)

1/2oz Tuaca Liqueur

1/4oz Lime Juice, plus extra for rim

1 1/4oz Huckleberry Purée (we made ours with 2 cups frozen huckleberries, 2 tbsp sugar, and water to cover, simmered on the stove & pureed)
1/2 oz Huckleberry Simple Syrup

1/2oz Half & Half

Coarse Graham Cracker Crumbs for Rim
DIRECTIONS
1
Combine vodka, tuaca, purée, lime juice, simple syrup & half & half in shaker.
3
Wet the rim of a cocktail glass with lime juice & rim with the graham cracker crumbs.
4
Strain the pie-tini into the rimmed glass & serve.
Mixologist: Jonny Spielsinger