How to Use Truffle Products
Truffle products allow you to affordably enjoy truffle flavor year round. Different products are best used in different ways.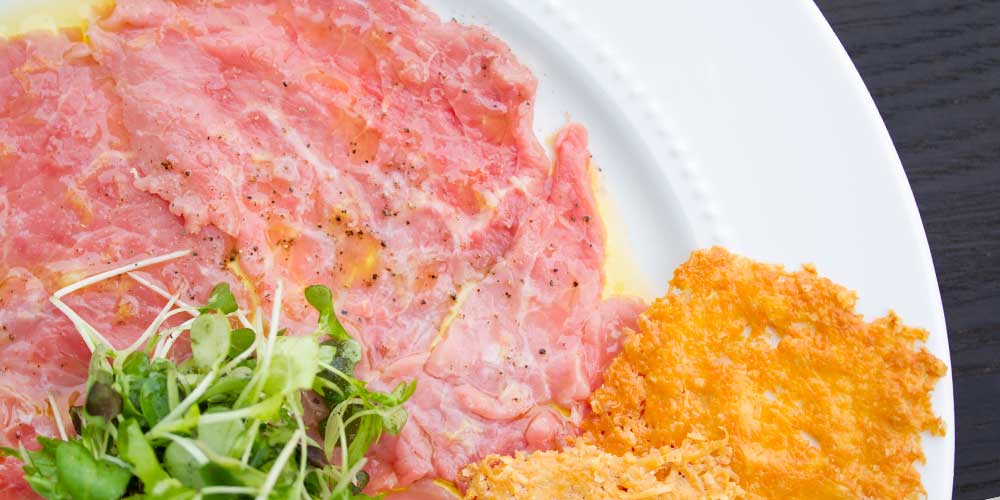 How to Use Truffle Oil: Made by infusing oil with truffle aroma (how truffle oil is made), truffle oil is one of the most affordable ways to enjoy truffle flavor. A little goes along way. Truffle oil's potency is heat-sensitive, so it should be used as a finishing oil rather than a cooking oil. Drizzle it over pizza, risotto, popcorn or pasta right before serving for a delicious treat.
How to Use Truffle Salt: Truffle salt is made by blending fine sea salt with small bits of dried or dehydrated black truffles. Because truffles are heat sensitive, it should be used as a finishing salt. Try sprinkling some on steaks, other fine meats and game birds. It's also delicious on homemade chips.
How to Use Truffle Butter: Top quality butter that has been blended with truffles, truffle butter is a great way to take just-cooked pasta and veggies (particularly green vegetables) to the next level. Simply put a dollop of butter on them while they're still hot, and it'll melt down into them. For even better coverage, toss to coat.
How to Use Truffle Honey: Sweet, earthy, and luxurious, honey blended with truffles can be used in desserts as well as salads/dressings and with proteins often paired with sweet ingredients like duck, goose, venison or rabbit. It's a great addition to cheese plates too!
How to Use Truffle Sauce: Truffle sauce blends black truffles with fine olive oil and other ingredients (usually mushrooms and/or olives) to make a little jar of heaven. Use as you would truffle butter, tossing it with veggies or pasta. It can also be used as a bruschetta topping.
How to Use Jarred Truffles (Whole & Slices): Jarred truffles typically don't have a whole lot of truffle flavor (unless they're packed in truffle oil). We generally recommend using them for presentation purposes (sliced if whole) and using truffle oil, salt or butter to infuse the dish with truffle flavor.
Still looking for further inspiration? Browse our truffle product recipes!