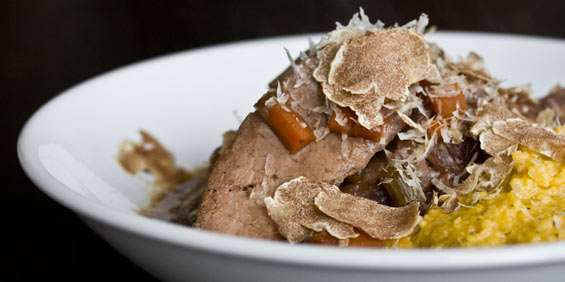 Fresh truffles are one of the world's finest gastronomic delights, but are rare enough that many people aren't sure exactly how to prepare them.
How to cook with fresh truffles:
Fresh truffles are heat sensitive.  While warmth unlocks the truffle's aroma and flavor, high heat can minimize it, so truffles should be used as a finishing ingredient for best flavor and aroma.
As ancient as humans' love of truffles is, there is still ongoing debate as to the best way to use them.  Though there is a classic European tradition of roasting meats and poultry with black Perigord truffles (usually sliced and slid into slits cut into the meat or placed under poultry skin), many modern truffle lovers feel that white Alba truffles should never be more than very lightly cooked.
These truffle fans feel that while black winter truffles can be used as an ingredient, white truffles are more delicate and should not be shaved over food until after it has been completely cooked.
Italian summer black truffles are another exception to this little/no cooking rule, and often need to be very lightly cooked to awaken their full flavor and aroma. Slice them, then gently sauté them or heat them in oil, then add them to your food.
Incidentally, just before serving is also the best time to use truffle products like truffle oils, truffle salt, and truffle butter.
How to slice fresh truffles:
While you certainly can use a sharp knife to thinly slice your truffles, it will be easier (and significantly faster) to use a truffle slicer.  Truffle slicers are small hand-held mandolines that use a razor-sharp adjustable blade to cut ultra-thin truffle shavings at a consistent thickness.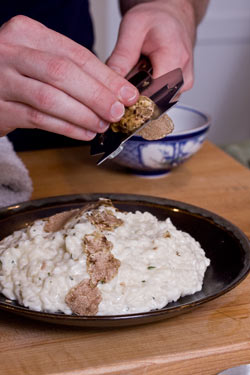 Using a truffle slicer is easy, simply turn the dial to your approximate desired thickness, and draw the truffle across the blade.  Check the shaving and adjust the dial again until you get exactly the thickness you're looking for.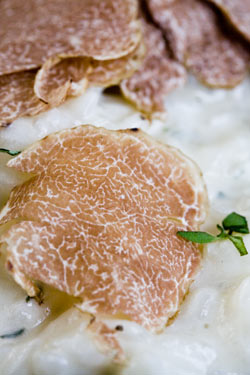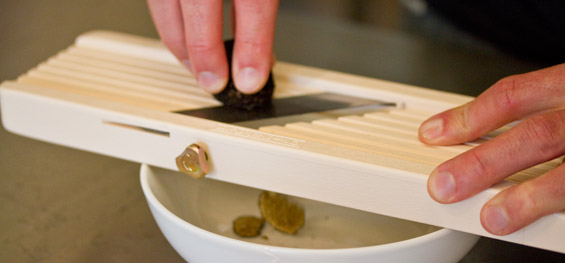 Once you've found the right setting, go crazy shaving your fresh truffles over pasta, risotto (truffle risotto recipe), polenta, egg dishes and even poultry & meats.
Looking for more ways to use your fresh truffles?  Check out our truffle recipes!
How to store fresh truffles:Read Storing Fresh Truffles for storage & preservation advice.