If a recipe calls for veal demi or veal demi-glace (which is the same thing), you can either buy it (pure veal demi glace) or easily make it yourself from veal stock. Here's how:
Add dark veal stock to a pot. Slowly bring the temperature up to a boil. It's important to do it slowly, otherwise the glace will be cloudy.
Keep the stock at a simmer and slowly reduce the volume by one half to three fourths. Voila…you've got veal demi!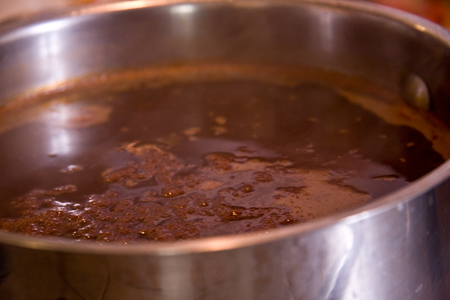 ___________
Browse More:
Culinary Techniques
Veal Recipes
Bones Recipes