Figuette is fig-based fruit drink made by steeping dried fruit rather than juicing or pureeing it. You could consider it a sort of iced fruit tisane made without using any heat. Because figs are some of the more heavy and strongly flavored dried fruits, figuettes are definitely sipping drinks, but they can be quite refreshing on a hot summer's day.
Basic Figuette Technique:
1. Combine all ingredients in a jar and cover with a lid.
2. Let steep in your refrigerator for one week.
3. Strain out the solids, then transfer the liquid to a bottle (ideally one that shows off its color). Close the bottle and let the figuette rest in your refrigerator for an additional 4-5 days so the flavor can mature.
4. Serve chilled in small glasses.
Figuette Recipes
Both of these recipes can be easily expanded to make more than a quart if desired.
Classic Figuette
In classic figuette juniper berries add a sweet note that helps dilute some of misson figs' musky-heaviness.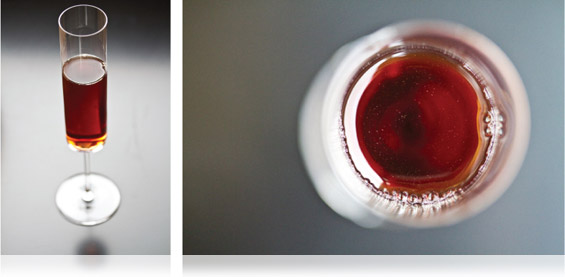 Ingredients: (Per Quart)
1 qt Water
20 Dried Mission Figs
2 Juniper Berries
Anise Figuette
This version has a strong anise flavor that actually blends into and accentuates the figs' muskiness, for those who prefer a stronger figuette.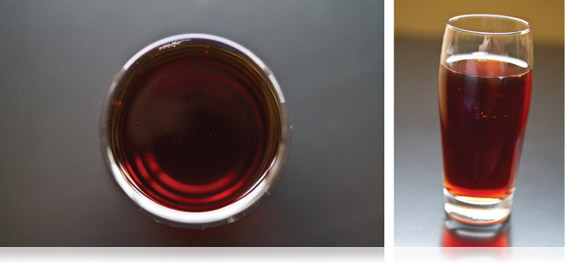 Ingredients: (Per Quart)
1 qt Water
20 Dried Mission Figs
3 whole Star Anise
See Also: Calimyrna Fig, Cherry & Cinnamon Figuette Recipe
Post Written by Matthew Johnson
___________
Browse More:
Cocktail & Beverage Recipes
Dried Fruit Recipes
Spice Recipes & Techniques