Figuette is an chilled fruit tisane made with a base of dried figs. Traditionally figuette is made with figs and juniper berries, but in this recipe we've decided to experiment with other flavors.
Calimyrna figs make this figuette a lot lighter in color and flavor than mission fig figuette recipes. Dried tart cherries give the drink's golden color an added ruby hue while also imparting a strong cherry flavor. Ceylon cinnamon is a more mild alternative to the cassia cinnamon you find in most grocery stores, adding a savory rather than hot note.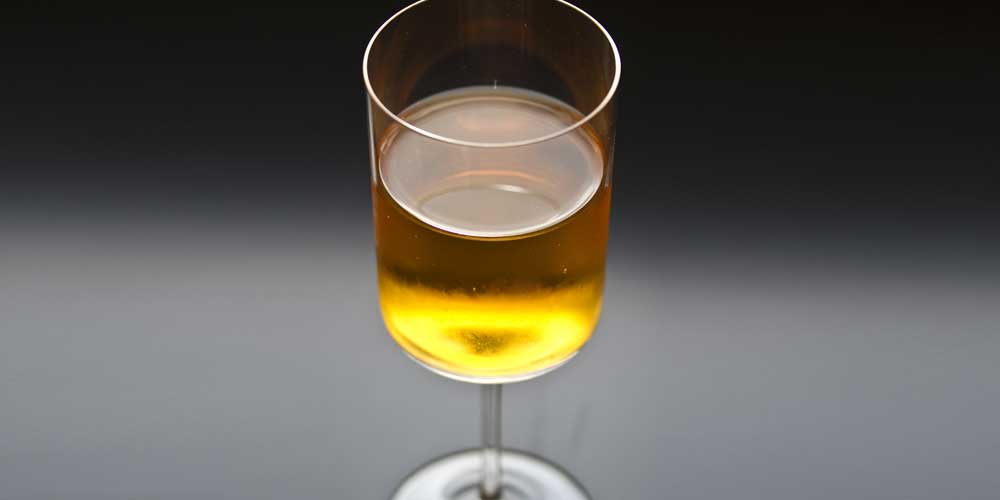 INGREDIENTS
1 qt Water

15 Dried Calimyrna Figs

8 Dried Tart Cherries

1 four-inch Ceylon Cinnamon stick
(you could substitute conventional cinnamon (cassia), but the drink may be spicier)
DIRECTIONS
1
In a large jar combine the water, figs, dried cherries and ceylon cinnamon.
2
Close the jar and steep the mixture in your refrigerator for one week.
3
Strain out and discard the figs, cherries, and cinnamon stick, then transfer the liquid to a bottle that shows off its color. Close the bottle and let the figuette rest in your refrigerator for an additional 4-5 days so the flavor can mature.
4
Serve chilled in small clear glasses.