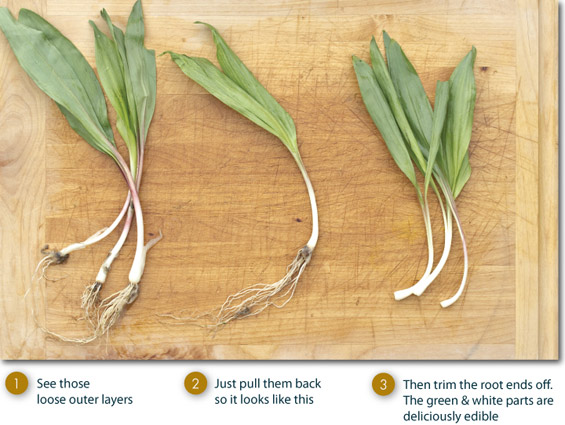 Because wild ramps aren't a vegetable that many people have encountered before, we thought we'd publish a simple tutorial to getting them ready to eat.
 How to Clean Ramps:
1.  Rinse ramps under cool running water.
2.  Discard any tough, over-large leaves unless your recipe involves pureeing. (They offer a lot of flavor, but can be difficult to chew).
3.  Pull back and peel off any translucent skins (these are similar to the skins you find on scallions or green onions).
4.  Trim off the roots.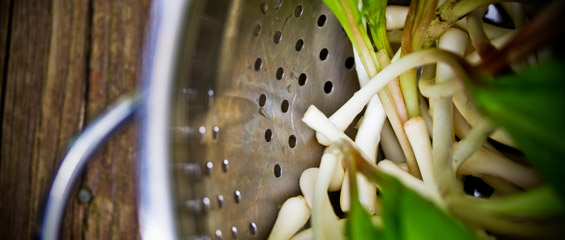 ___________
Browse More:
Culinary Techniques
Ramps Recipes
Wild Produce Recipes