Guacamole with Roasted Pepper
This chunky guacamole recipe balances the buttery richness of avocados with bite from red onions, zing from lime juice, and light, smokey heat from a roasted red pepper.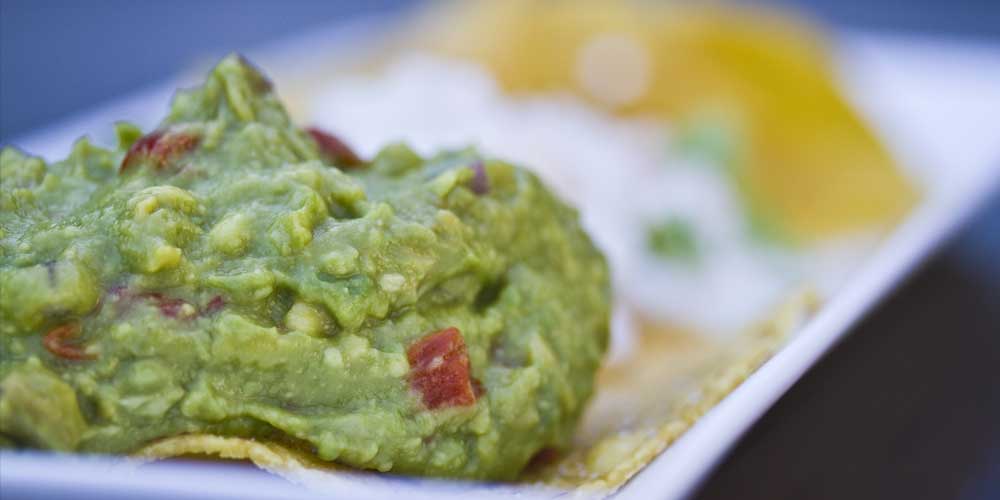 INGREDIENTS
¼ medium Red Onion, finely chopped

1 small Roasted Red Pepper, finely chopped

½ of a Lime's Juice, freshly squeezed

2 Haas Avocados

1/2 tsp Salt
DIRECTIONS
1
Combine the lime juice and avocados. Mash the avocados to a chunky consistency.
2
Stir in the red pepper, ½ tsp salt and red onion.
3
Cover tightly by pressing plastic wrap down onto the surface of the guacamole to prevent oxidation, and store in the refrigerator until you're ready to serve it.