Grilled Kobe Beef Burgers Two Ways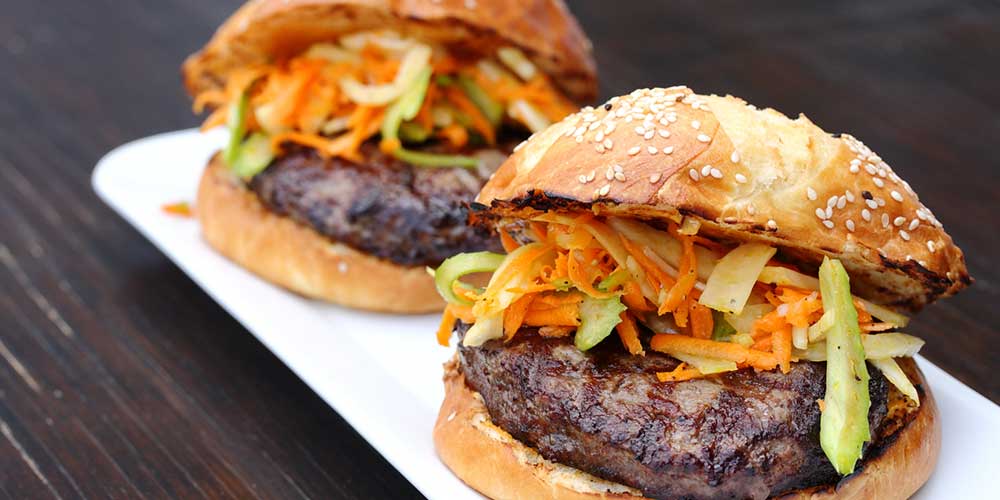 Kobe Burgers with Carrot Fennel Slaw and Chile Aioli
This pairing uses the acidic fresh crunch of the slaw and the slight heat of the aioli to brighten up your burger, perfect for BBQs and picnics!
Fennel Carrot Slaw
(Makes enough to generously top four ½lb burgers and have plenty as a side dish)
DIRECTIONS
INGREDIENTS
5 large carrots

10 ribs of celery

2 ½ fennel bulbs

50/50 cider vinegar and rice vinegar to taste

50/50 peanut oil and olive oil to taste

salt & pepper to taste.
Wash the vegetables and peel the carrots. Slice fine with a knife, mandoline, or the slicing side of a box grater. Toss with the oils, vinegars, and salt & pepper.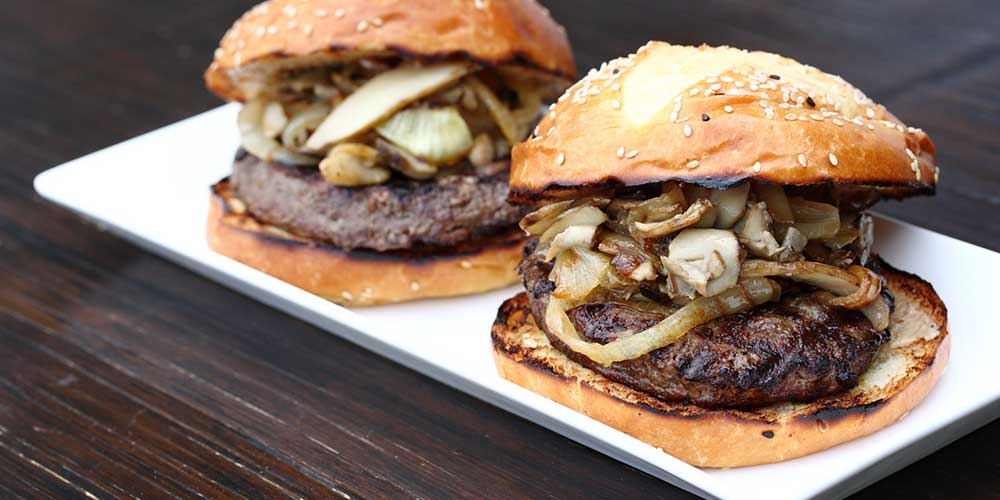 Kobe Beef Burgers with Sautéed Porcinis and Onions
This choice focuses on rich, earthy flavors that will no doubt evoke moans of gastronomic pleasure. Though we think porcini mushooms are a fabulous choice for this application, you could use any fresh wild mushrooms or fresh organic mushrooms.
Elements:
Spread: Coarse Ground Dijon Mustard
Topping: Fresh Porcini Mushrooms sautéed in butter, onions sautéed in olive oil
Why the different cooking fats?
While you can certainly use butter for both or oil for both, butter really brings out some of the more subtle flavors in fresh porcinis, so we recommend it. Sautéing both the mushrooms and the onions in butter may result in a burger topping that is too heavy, hence the switch to the lighter olive oil for the onions.