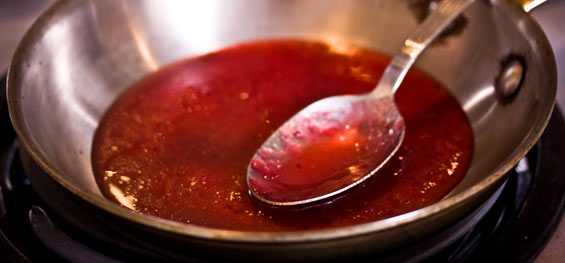 Grandma Marx Cranberry Sauce
Incredibly easy to make, once you've tried homemade cranberry sauce you'll wonder why you ever paid for the canned version. Cranberry sauce freezes extremely well, so make a bunch and freeze for the rest of the year…just like Grandma always does.
Ingredients
Cranberries
Water
Sugar to taste (we recommend either superfine sugar or organic evaporated cane juice)
How to Make Homemade Cranberry Sauce

1. Put the cranberries in a saucepan, pour in water to come halfway up the berries before they started floating.
2. Cover the pot and simmer until the berries turn to mush (about 15 minutes).
3. Run everything in the pot through a food mill. Add (quite a bit of) sugar to taste.

___________
Browse More:
Berry Recipes