Goat Tacos w/ Cherry-Rhubarb Salsa
Goat meat is much leaner and lower in cholesterol than conventional ground beef with a bold lamb-esque flavor. Give it a try in tacos, the results are delicious!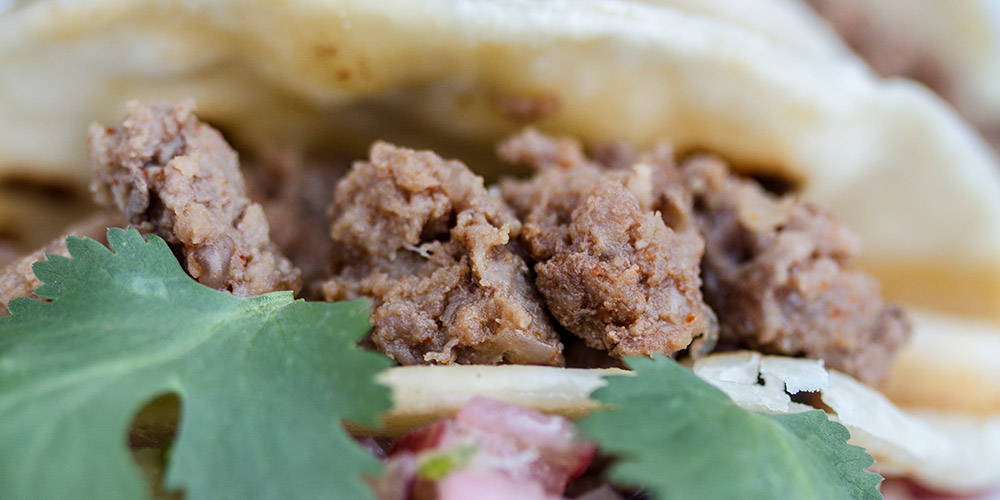 INGREDIENTS
Filling
1 lb Ground Goat Meat

¼ cup finely chopped Onion

2 tsp Salt

1 tsp Ground Cumin

1 tsp Smoked Paprika

¼ tsp Cayenne

¼ cup Chicken Stock

1 tsp Unsalted Butter
Rhubarb Salsa:

1 cup finely diced Raw Rhubarb

1 tsp finely chopped Lime Zest

1 Lime, peeled & cut into supremes (how to cut supremes)

1 Shallot, very finely minced

¼ cup chopped Dried Tart Cherries

2 tbsp Olive Oil
DIRECTIONS
1
Roughly chop the lime supremes, then mix together all the salsa ingredients in a small bowl.
2
Brown the onion in oil in a frying pan.  Add the goat meat and spices.  Cook, stirring, until the goat meat is browned, then add the chicken stock and butter.
3
Fill the tortillas with the goat meat filling, then serve them with the salsa & (if desired) cilantro.